Seafood heavily influences Trinidad and Tobago cuisine. Two of the most common are curried crab and Dumplings but is also known for a wide array of soups and stews.
Baiganee – this is a very traditional snack but also served as a side dish. It is created with sliced eggplant, or baigan that is coated in a spicy batter then fried. It is often sold by street vendors with a side of a set dipping sauce or mango chutney.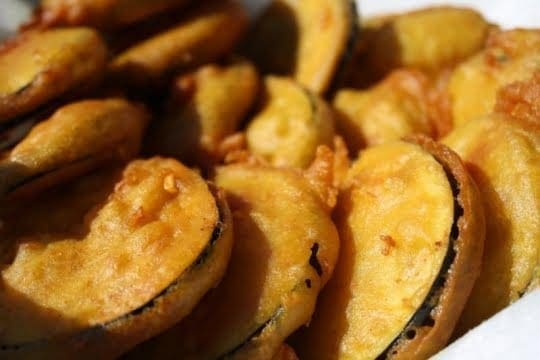 Crab and Callaloo – a traditional dish typically enjoyed for lunch on Sundays. Callaloo is a creamy mixture taro or eddo leaves, green onions, okra pods, pimentos, scotch bonnet peppers, butter thyme, and fresh coconut milk. Blue Crab is then simmered in this dish.
Baigan choka – a vegetarian Trinidad dish made with eggplant as the key ingredient. They are roasted over an open flame then mashed with garlic, hot chili peppers, onions, and olive oil.
There are many popular drinks in Trinidad and Tobago
Sea Moss
Mauby
Sorrel
Carib beer
Stag beer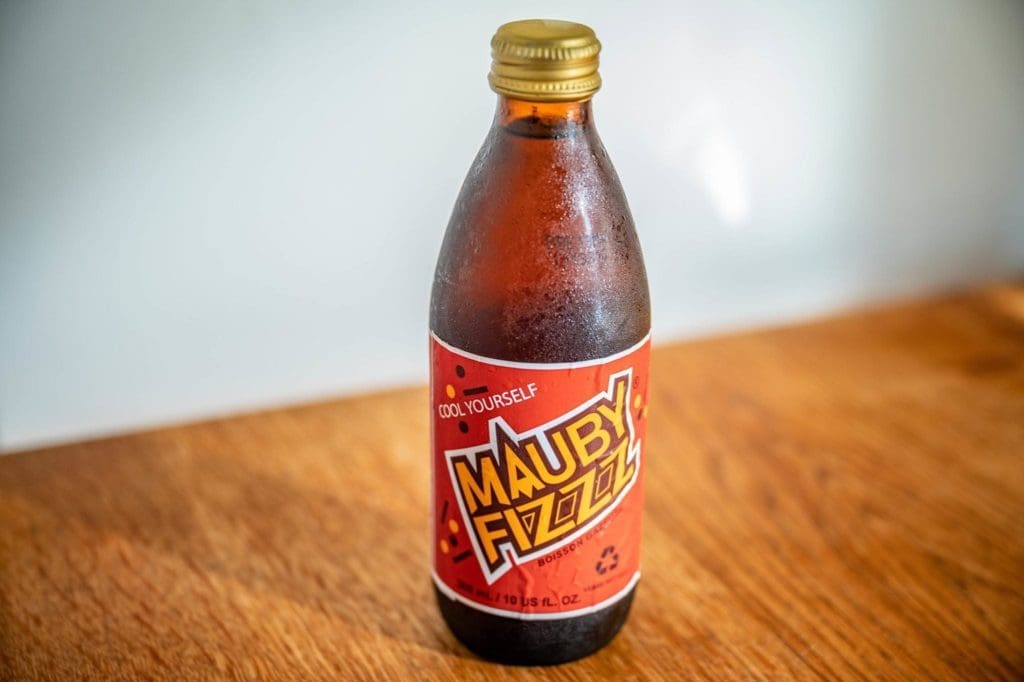 Rum is by far the most popular drink in Trinidad. Trinidadians drink rum with coke, or fruit juice to create rum punch or even in coconut water.
Some great places to eat
Makara restaurant – in Buccoo sits right on the bay with gorgeous views of the reef. Here you will enjoy traditional as well as chef-inspired seafood dishes. They describe themselves as a fusion of modern and local Cuisine, and their tag line is "locally sourced-crafted with love" They also boast quite a drink menu, so you will be able to kick back and take in that view even longer.
We hope you enjoyed a brief food tour of Trinidad and Tobago. As with any Caribbean Island, safety can be a concern if you are not in the right areas. Always remain vigilant and know your surroundings. In any country, as a tourist, you do not want to draw unwanted attention to yourself.
We only recommend staying with a suggested resort and taking guided tours with local guides.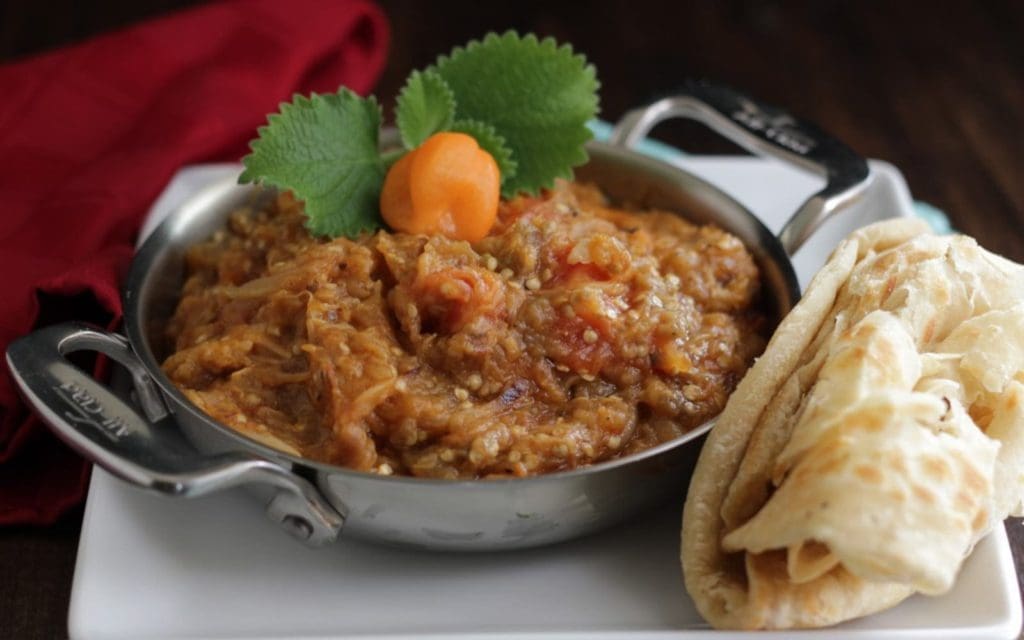 Here is a recipe for Baigan choka
1 large eggplant
4 garlic cloves
1 medium tomatoes (seeded and cut into 6 wedges)
1/4 cup onion, finely chopped
2 teaspoons vegetable oil
1/8 teaspoon scotch bonnet pepper (minced) (optional)
Wash eggplant and make slits in it with a knife.
Peel garlic cloves and stick into the slits made in the eggplant.
Insert tomato wedges into the slits.
Rub the eggplant with a teaspoon of oil.
Roast over an open flame (for example, a gas cooker) until soft. Do not grill because the taste will not be the same. The open flame imparts a smokey flavor which gives this dish its signature flavor.

To make roasting more manageable. I usually cut the eggplant in half making sure that the garlic is wedged deep inside so that it doesn't fall out. I use a long cooking fork to turn the melongene and make sure it roasts evenly on all sides.
When eggplant is soft, slit the charred skin lengthways with a knife and scrape out the soft somewhat stringy pulp. Discard skin.

Mash the pulp, tomato, and roasted garlic in a bowl with a fork or pop it into your blender if you want a nice smooth texture.

Add 1 tsp oil to a non-stick frying pan and cook 1/4 cup onion until fragrant but not translucent. (You want them to still have some crunch to them but not quite the sharp raw onion taste.) This is a personal preference some people prefer raw onions.

Add the barely cooked finely chopped onion, salt to taste, and scotch bonnet pepper to the eggplant pulp.
Follow Our Blog
By clicking subscribe, you agree to share your email address with the site owner and Mailchimp to receive marketing, updates, and other emails from the site owner. Use the unsubscribe link in those emails to opt-out at any time.