Useful Resources
On this page, you will find a multitude of useful links to help you with your vacation and planning. The links will range from information to the ability to book your own excursions for your vacation. Please take a look at the available resources and if you have any questions, please feel free to reach out to us!
Where Can I Travel Now?
Visit the Sherpa website for up-to-date travel information and restrictions. By default, the page will load showing a map of the world that shows the categories that all the countries fall into. You can change the filters on this page to display results for the entire world or you can filter down to a specific country for more information about the requirements for your vacation.
Booking Your Own Excursions with these Useful Links
Use the links below to our excursion providers to book your own excursions or to just research the possibilities while you are on vacation. If you would prefer, we can book your excursions for you at no additional cost, just let us know which excursion(s) you would like to do. You can contact us HERE or email us at info@jlapptravels.com
A List Of Resources
Viator
Browse And Book Tours And Activities So Incredible, You'll Want To Tell Your Friends.
ShoreTrips
Shore Excursions – City Tours – Day Activities. Perfect for Cruise and Land-Based Travelers.
Island Routes
Book exciting Caribbean island tours & Caribbean island excursions!
Club MoBay / Club Kingston
Enjoy access to the Club MoBay or Club Kingston departure and arrival lounges with these passes. Get fast-track service through immigration, customs and security with personalized assistance. Travel like a true VIP when you relax in the private lounge to wait for your flight, using the high-speed Wi-Fi and enjoying the beverages and snacks. This pass allows the stress-free Jamaican atmosphere to follow you to the Airport.
The Parking Spot
Offsite airport parking with shuttle service to both the Domestic and International Terminals. Enjoy our parking discount while you travel!
Travel Insurance
Get a quote for travel insurance and purchase right through the InsureMyTrip website.
Useful Travel Information Resources
U. S. Department of State
The official travel guide for U.S. Citizens, including travel advisories
Passport Information
Forms, fees, and application information
Traveling Abroad
Information for traveling abroad from the U.S. Department of State
TSA Website
Transportation Security Administration website
Traveler's Checklist
Printable form to help you prepare for international travel
Country Information
Passport and visa requirements, required vaccinations, health concerns and availability of medical care, safety and security concerns, etc.
Centers for Disease Control and Prevention
Health-related travel information from the CDC
Smart Traveler Enrollment Program
Let the nearest US Embassy or Consulate know about your international travel plans!
– Receive information from the Embassy about safety conditions in your destination.
– The U.S. Embassy will have your contact information should they need to reach you due to a natural disaster or civil unrest.
– The U.S. Embassy can help family and friends find you in case of an emergency.
Global Entry
U.S. Customs and Border Protection program that allows for expedited clearance at select airports.
TSA Pre-check
Transportation Security Administration program for expedited security screening at select airports.
TSA Security Screening
The ins and outs of airport security checks
The World Clock
What time is it at your destination?
Currency Converter
How much does that cost in US dollars?
Flight Delay Information
FAA real-time flight delay information for all US airports.
Airline Statistics
US Department of Transportation website for historical airline delay statistics.
More useful links to come, feel free to send suggestions to info@jlapptravels.com
Use the links below to book your vacation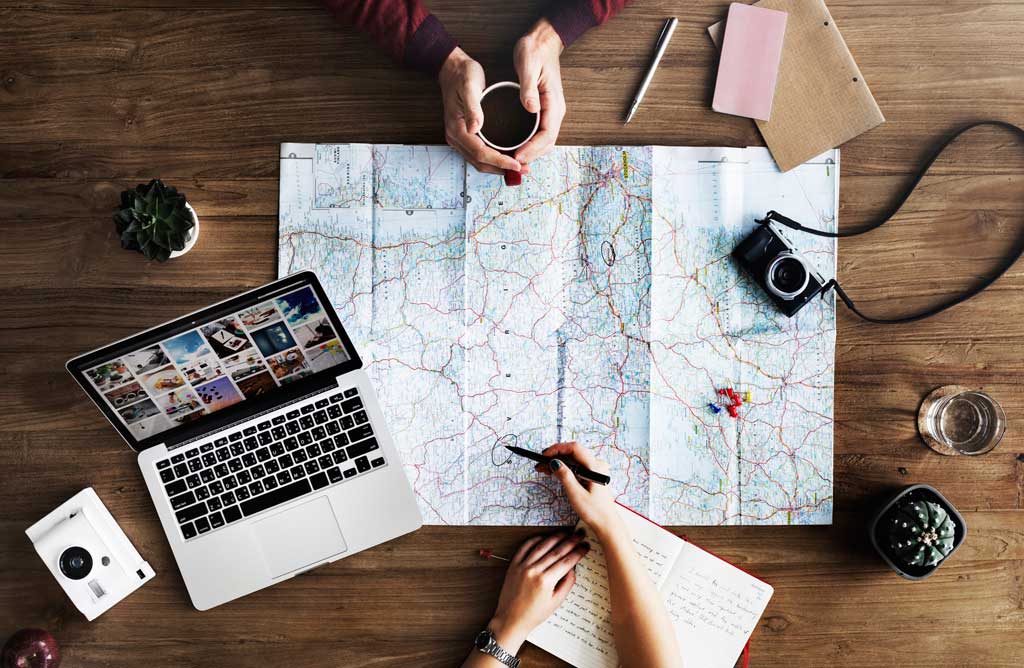 Follow Our Blog
By clicking submit, you agree to share your email address with the site owner and Mailchimp to receive marketing, updates, and other emails from the site owner. Use the unsubscribe link in those emails to opt-out at any time.