Day one in Amsterdam!
Our first day in Europe! More commentary and pics to come later. Rail and tram are extremely easy to navigate in Amsterdam. The train in from the airport was a breeze and in typical European fashion, the tram and train stop are within blocks of our hotel.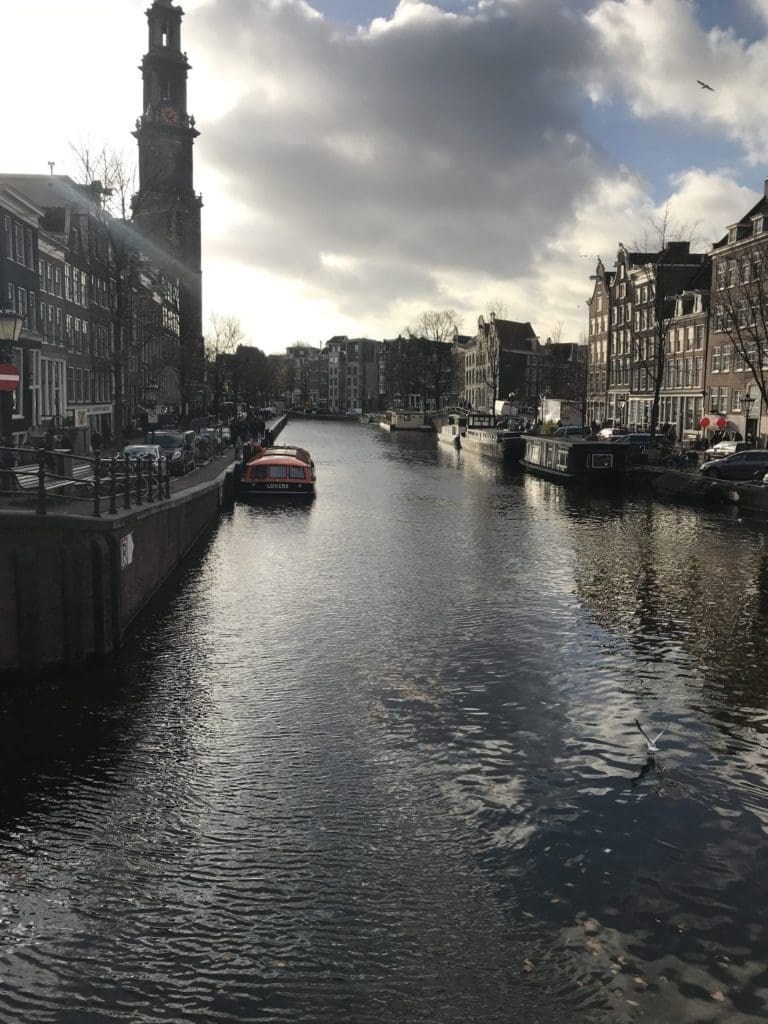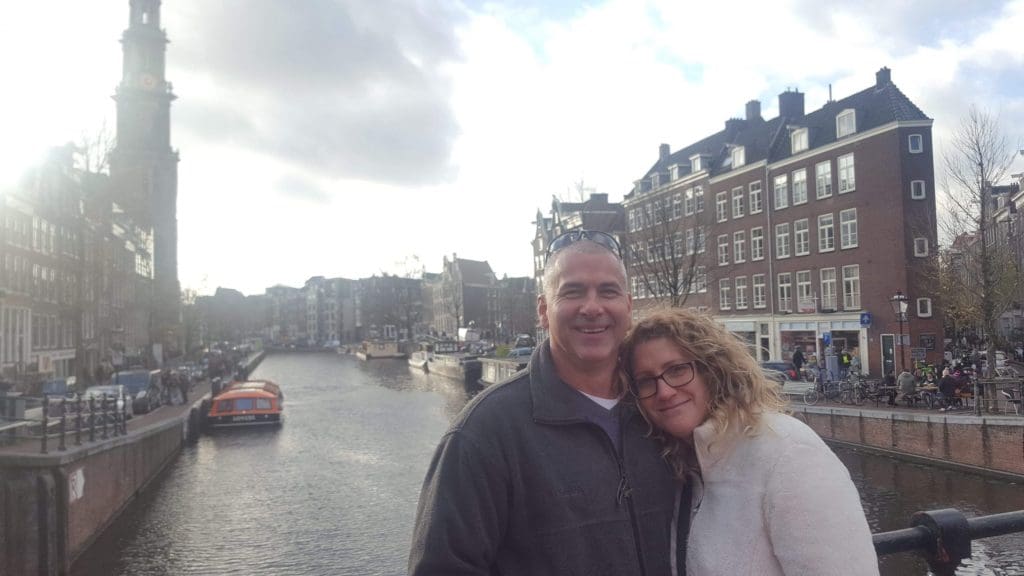 This is a picture of us along one of the many canals. We were on our way to the Anne Frank House just after lunch.