Is Cork the best place in the world?
Appropriately for St. Patrick's Day! Is Cork the best place in the world? The locals certainly think so. One thing you'll notice about this breezy, cosmopolitan city in Ireland's southwest is that it inspires a devotion in its dwellers that no other place can rival. It is the second largest city in Ireland. After an extension of the city's boundaries in 2019, the population is now approximately 210,000 people.
Sitting proudly on an island in the middle of the River Lee, Cork is a bustling collection of coffee shops, vibrant art galleries, unusual museums and seriously good pubs. Despite being a city, there's a decidedly towny feel here – life is laidback, nothing is too much hassle. Pleasantly compact, friendly, and with a wry sense of humor, Cork does things its own way whether it's jazz festivals or craft beers. It is also one of the largest natural harbors in the world.
Cork city was once fully walled, and the remnants of the old medieval town center can be found around South and North Main streets.
What to see in Cork
Cork does not pile on the stress in terms of sightseeing. The city center is easily walkable, getting from one place to another is a breeze. Get your art-fix at the Crawford Gallery, where Irish artists such as Paul Henry, Jack B Yeats and Dorothy Cross share space with the original 5th century Athenian discus-thrower, the Discobolus.
The Triskel Arts Center takes culture to the next level with everything from arthouse films to intimate gigs within a beautiful converted church, while the quirky Butter Museum offers a surprisingly interesting take on one of Cork's historic industries. And if you're looking for a unique experience, Cork's got it covered: ring church bells at St Anne's Church, take in the eerie 19th century history of the Cork City Gaol, or float under the city's bridges on an Urban Kayaking tour.
Going out
Cork is known for great food, and there's a good reason why: the quality here is incredible. Step into the English Market and you're right in the middle of a "farm to fork" paradise with artisan cheese, sublime smoked fish and creamy chocolate among the buzzing food stalls. Flavor, quality and innovation drive a vibrant restaurant scene that sees favorites such as Cafe Paradiso and Farmgate Cafe sit alongside buzzing new hotspots of Electric, Salt, Miyazaki and Elbow Lane.
And if craft beers are your thing, you are in no better place. As well as the local stouts of Murphy's and Beamish, Cork's local brews are big right now, with Eight Degrees Brewing, Rising Sons and Elbow Lane among the names to look out for. For a great craft beer experience, step into the brewpub at the Franciscan Well Brewery and have a glass of Blarney Blonde, Rebel Red or Shandon Stout. Can you say Tasty?
Beyond the city of Cork
Beyond the city limits, you will find Titanic history, castles and seaside towns are easily reachable. One of the most popular day trips from Cork is to Cobh, a beautiful seaport town with a bittersweet history. Once the main port of emigration from Ireland, Cobh was the last port of call for Titanic and the story is magnificently told in the Titanic Experience in the old White Star Line offices.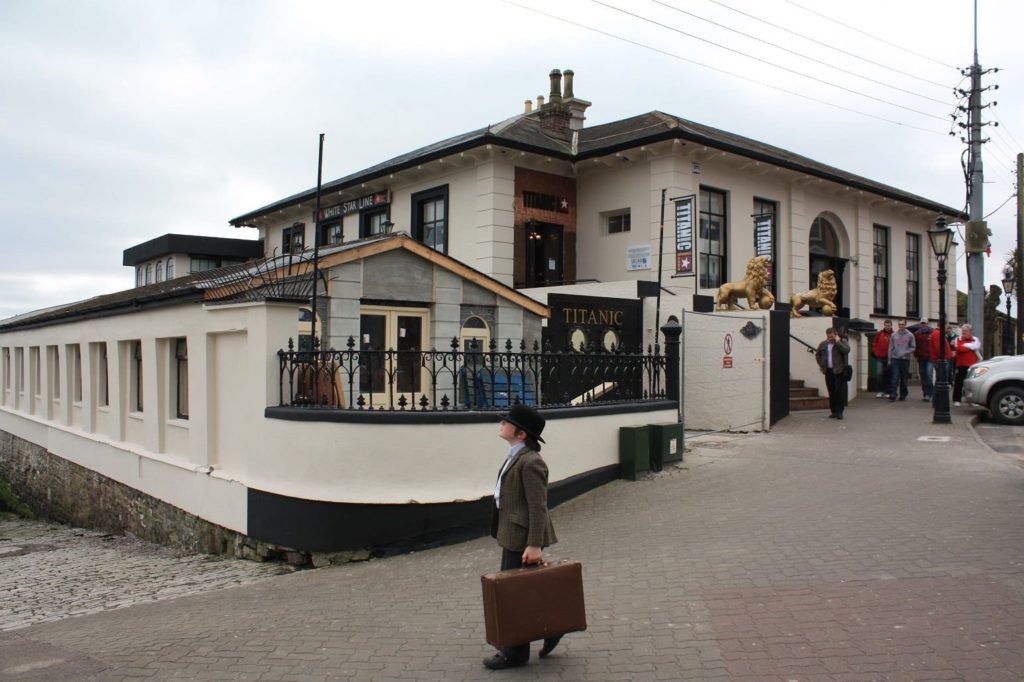 A totally different side of Ireland's history is contained within Blarney Castle, a medieval stronghold a short drive from the city. There are dungeons, gardens, caves and a lake walk to enjoy, as well as the famous Blarney Stone, which, when kissed, imparts the gift of eloquence apparently. To explore more of the county's food, head to Kinsale, famous for its seafood. Take lunch in the Fishy Fishy Cafe, walk out to the 17th century Charles Fort or play a round of golf at the stunning Old Head Golf Links.
Follow Our Blog
By clicking submit, you agree to share your email address with the site owner and Mailchimp to receive marketing, updates, and other emails from the site owner. Use the unsubscribe link in those emails to opt-out at any time.