Strasbourg
It is easy to see why Strasbourg, France is a favorite among visitors, with many putting it on their return list to see it in all its seasonal glory. About 2 hours from Paris by high-speed train, it is an easy city to get to. Layover in Paris? Spend an overnight and then a day in Strasbourg. Going on a River Cruise? This is a stop with many lines on many itineraries.
Strasbourg is the capital of the Alsace region and the formal seat of the European Parliament. Topping that, it boasts one of the best-preserved medieval districts in France (the entire district is a UNESCO World Heritage Site)
The Notre Dame Cathedral sits predominantly in the city square, you can even see a real working astronomical clock.
The Grand Ile district is full of authentic timber-framed houses. If you have time you can visit one of Strasbourg's many art museums, or tour the city's many canals. Be ready to take a lot of photos!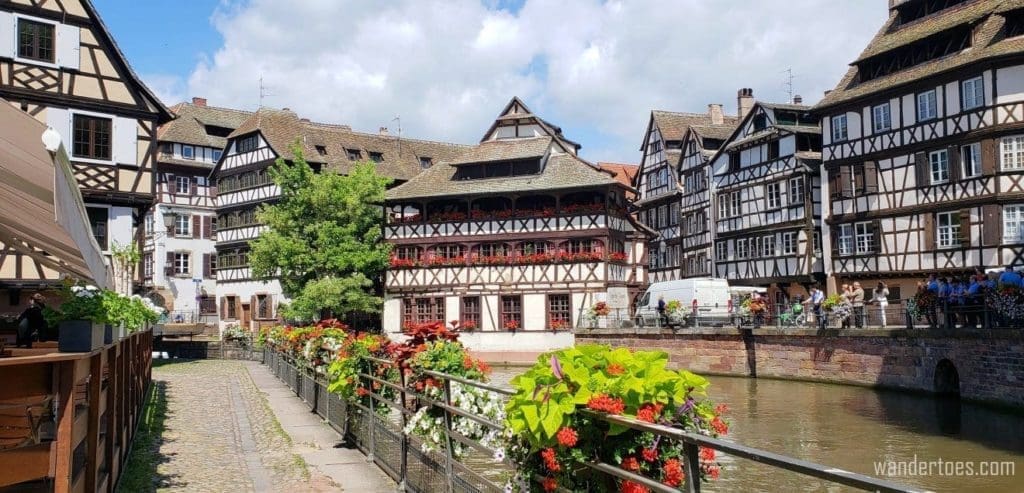 There are boating companies that will give you a unique perspective on transportation in the middle ages along the city's maze of canals. There is something about a city when seen from this view. The lighting and calmness of the river allow you to indulge and take it all in.
There is a lot to do in this city but one thing you must do is head over to the Barrage Vauban. This is a fortified bridge that has been used as part of the cities defense since the 1600s. The walkway inside gives you some fantastic photo content. Take the industrial iron staircase to the roof. Here you will gain an excellent view of the Ponts Couverts and Petite France beyond. Most tourists climb the Cathedral tower as the best-known thing to do in Strasbourg for a view – this one is a lot less than 300 steps – and even has an elevator if the steps are still too much for you. Definite plus!

The Petite France section of Strasbourg is the postcard section. Here the lovely timber frames and flowers will give you a smile as you take it all in. Here you will find all of your souvenir shops, restaurants with outside seating to take in the views. This is also where you can pick up one of the boat tours.
Christmas is truly the best time to visit this magical city. Every store is decorated to the max. The city is full of Christmas markets with handmade trinkets, homemade foods, sweets, and wonderful mulled wines.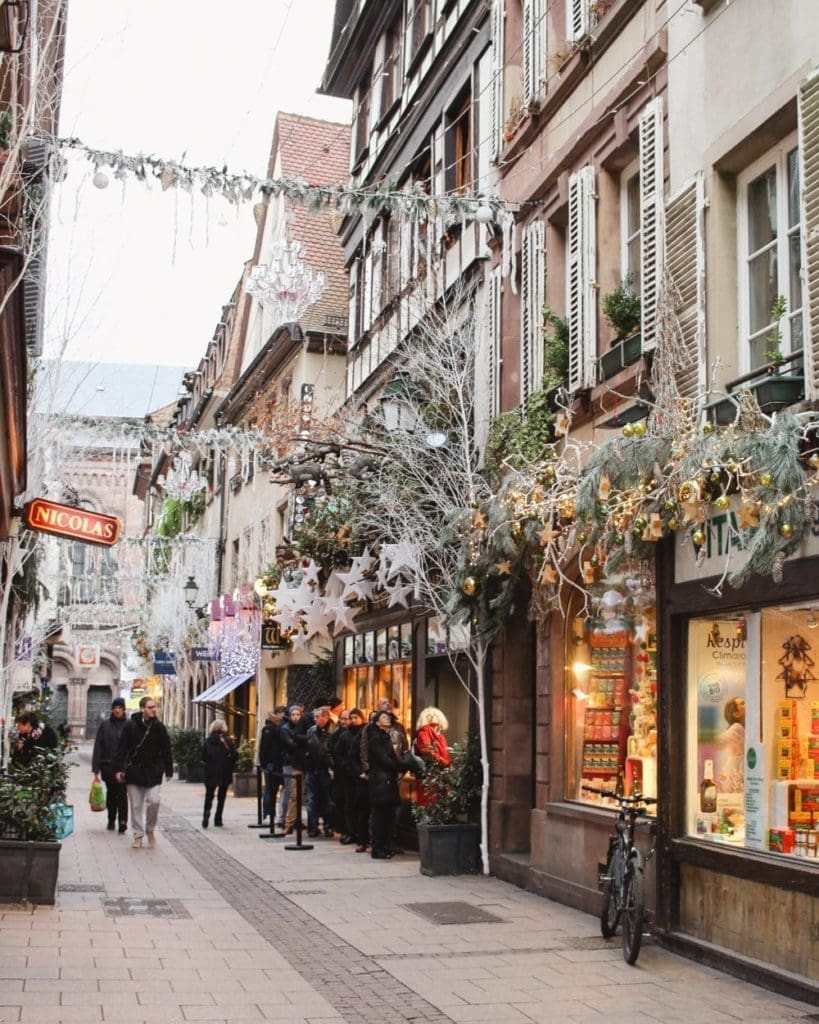 The best way to start any day in Strasbourg is without a doubt a traditional kougelhopf. A kougelhopf is similar to French brioche, but with dried fruit and almonds. Baked in a special circular pan, similar to a Bundt mold, you can easily recognize in the windows of bakeries and patisseries. You must indulge like a local and enjoy this with a strong espresso if that is not your thing then know it is equally delicious with tea or hot chocolate.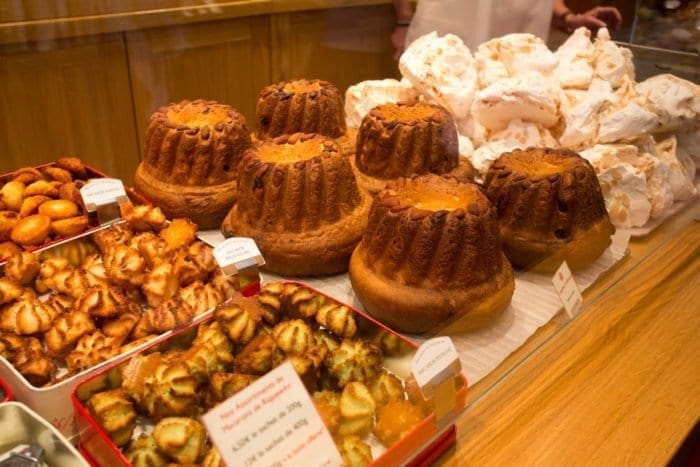 When you are ready for a filling meal, grab some choucroute garnie. Hot sauerkraut which is the basis of the dish. Sauerkraut which is fermented cabbage is cooked with Riesling and infused with flavors of garlic and juniper berries. It is then accompanied by local sausages, cuts of pork, and perhaps a few potatoes.
#strasbourg #france #follow #europe #rivercruise
Follow Our Blog
By clicking subscribe, you agree to share your email address with the site owner and Mailchimp to receive marketing, updates, and other emails from the site owner. Use the unsubscribe link in those emails to opt-out at any time.