Sibiu, Romania is located in Romania's region called Transylvania. We mentioned it in the last article as being an outlying settlement for the Romanians and other ethnicities when the Saxons ruled from the 13th to the 17th century. The city is very picturesque with old medieval buildings, cobblestone streets and full of history and culture on display. Sibiu was built by German settlers a few centuries ago (its original name was Hermannstadt), the German influence is easily visible and many people actually still speak German fluently.
Sibiu, Romania is an easy train ride from Brasov and if you like exploring you must spend at least one day here. It is a very quaint town voted the 8th most idyllic place to live in Europe in 2008 by Forbes. Not much has changed and its charm and appeal have only increased.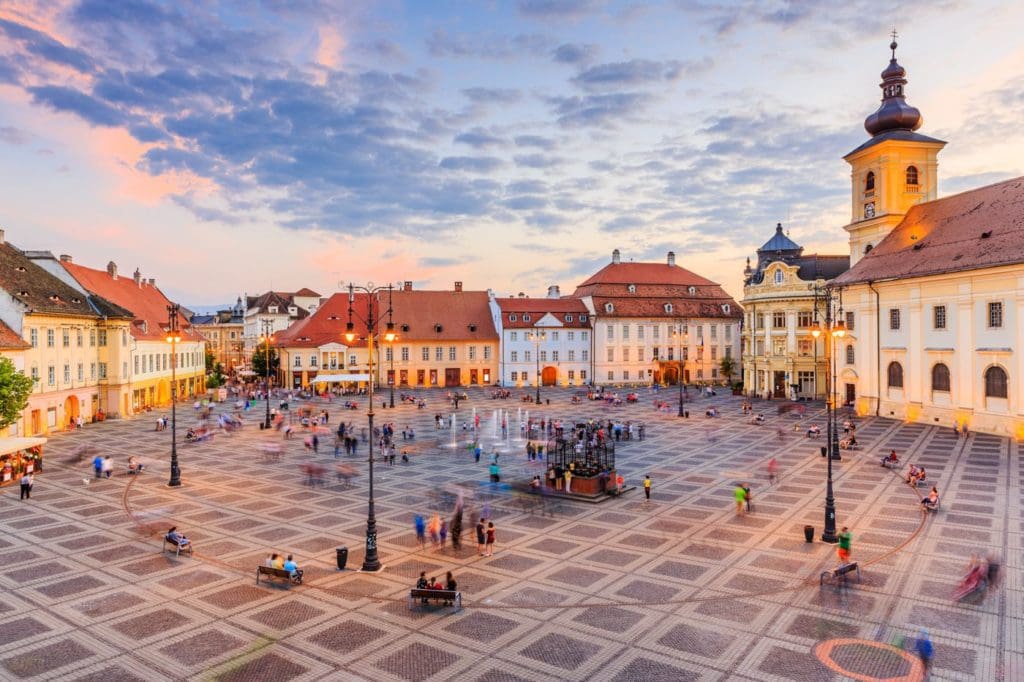 The City of Sibiu
The heart of the city is its medieval center complete with open squares, towers, stone walls for defenses, and centuries-old buildings and churches. You are going to notice a Lower Town and an Upper Town. Everywhere are staircases that historically separated the wealthier Saxons, in the city center from the peasants in Sibiu old town, down the steps in small, colorful houses.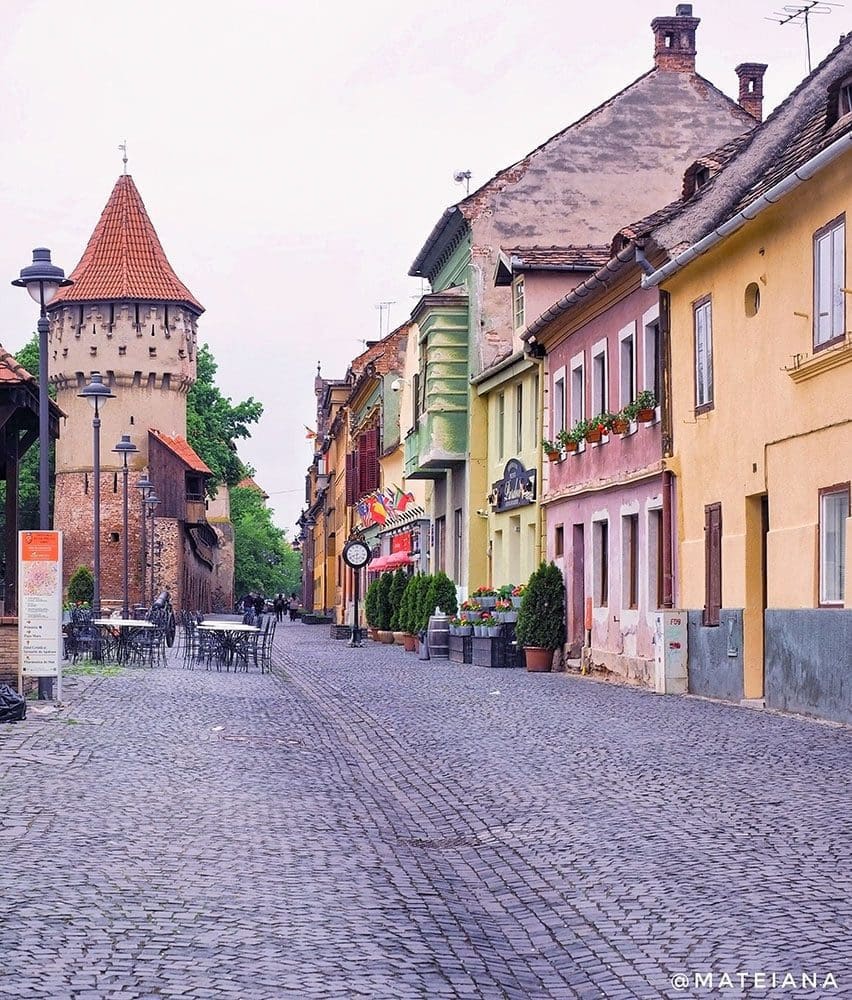 As you explore the upper and lower squares you will marvel at the architecture and wonderful little shops tucked away in the maze of streets. You will have plenty of photo opportunities as the colorful houses almost seem to be vying for your attention.
Climb to the top of the clock tower of the cathedral for fantastic views. Visit the orthodox cathedral and the catholic basilica and compare the differences related to the ethnic groups that settled here.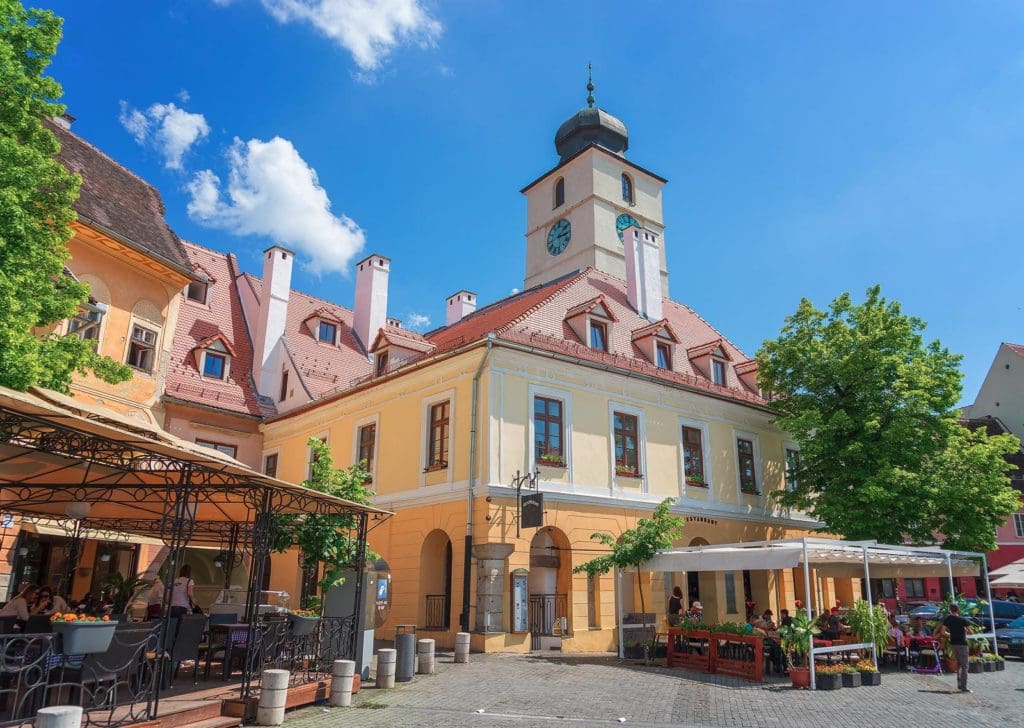 Sibiu's Pharmacy Museum, located in the Piata Mica, has 2 rooms packed with pharmaceutical artifacts. If you like to visit quirky sights on your travels, this is the place. Your short visit will surely leave you feeling grateful to have escaped medieval pharmaceutical instruments and procedures.
The Bridge of Lies
Lest we forget, to send you to the Bridge of Lies. Legend has it the bridge has ears and knows when someone standing on it is being untruthful. Tales of creaking and noises when someone is lying have survived centuries of history.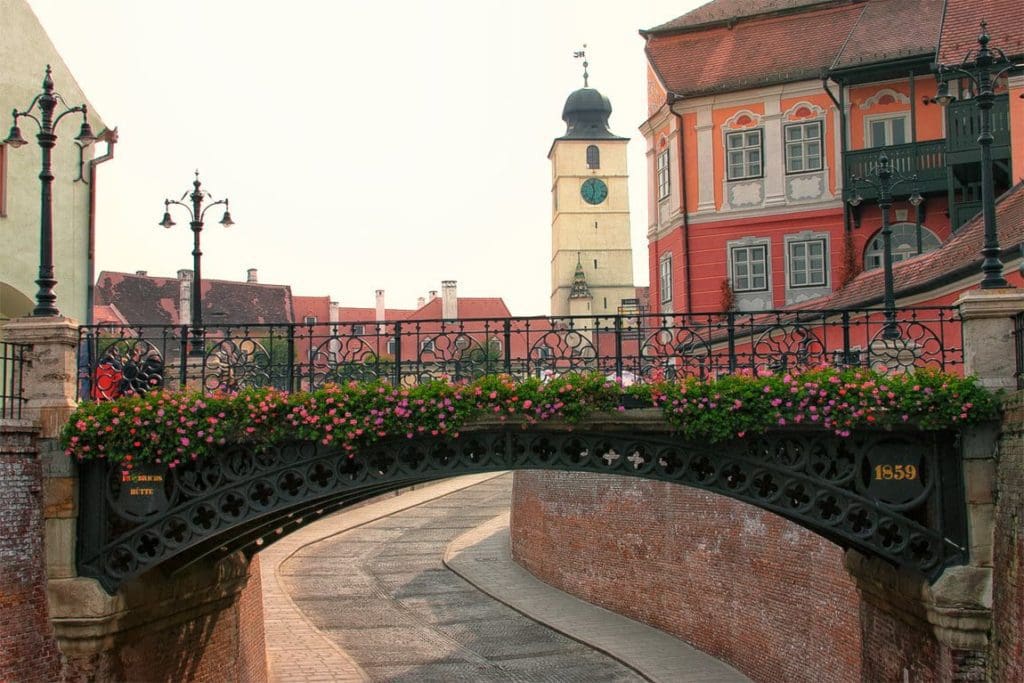 We think it's the perfect spot for a photo-op and 100% honesty, just saying…
The Food
Grab a Romanian pretzel called a Covrigi. Notice locals and visitors alike walking the narrow streets with a small treat in hand enjoying Sibiu's peaceful atmosphere. They're also perfect to take as snacks as you travel around Romania whether you're catching a train, driving into the countryside, or hiking into the mountains.
Once again, hire a local to show you around. Small towns offer inexpensive tours because they depend on tourism as a livelihood. Take in the city, camera in one hand, pretzel in the other, and enjoy every minute.
See you next week with a final Romanian city that needs to be seen. In the meantime, if you would like to start planning a trip that includes Sibiu, Romania, schedule your free consultation below.
Follow Our Blog
By clicking subscribe, you agree to share your email address with the site owner and Mailchimp to receive marketing, updates, and other emails from the site owner. Use the unsubscribe link in those emails to opt-out at any time.