Sandals and Beaches – Day 4
This is our last day at Beaches Resort in Negril, Jamaica. Today, we will be making the trip to Sandals in Montego Bay from Beaches in Negril on Day 4 in order to finish out our resort inspections. We have two more full days in Jamaica before leaving on Friday for home.
Good Morning and Goodbyes at Beaches
The day started with packing and then breakfast. After packing, the bags are put outside of the door so that the staff can get them and bring them to the shuttle. As always, the food was great, the coffee outstanding and the weather was beautiful. Most of our group was leaving the resort between 9 and 10 am, so we made sure that we were around the entrance to see everyone off. We had a great group of agents on the trip and it was a pleasure to meet and talk to all of them.
We had the opportunity to say our goodbyes to the staff also. The staff at Beaches Negril was top notch! Four of us were headed to MoBay for a few more days while the others were leaving for home.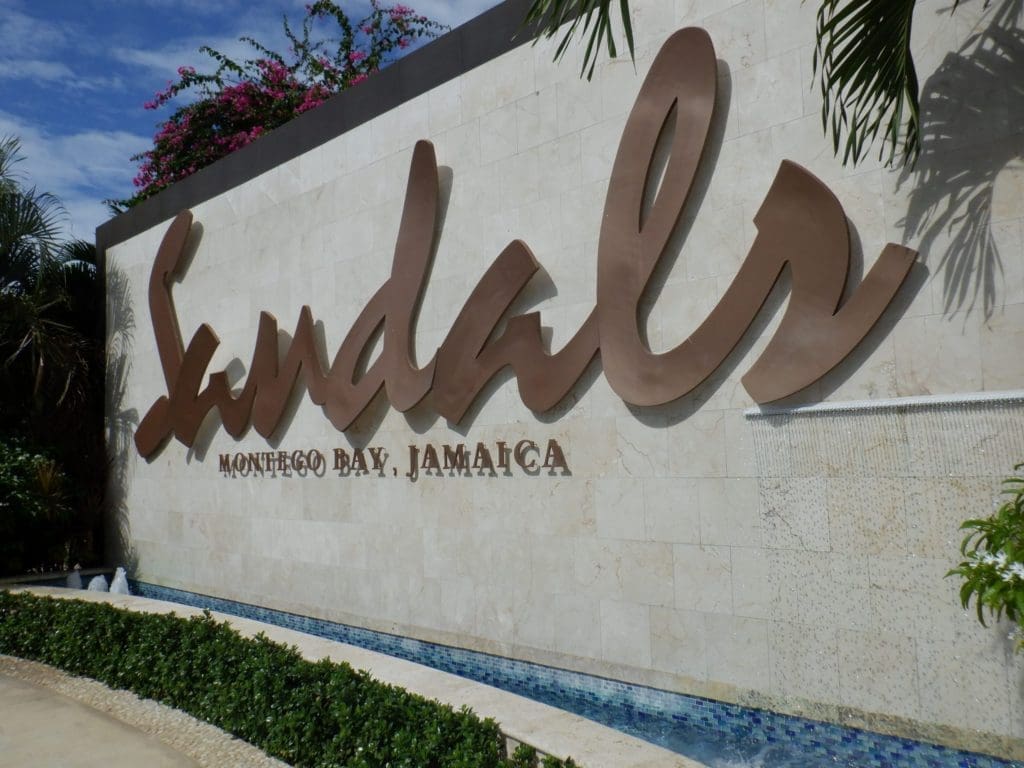 Sandals Montego Bay
We arrived at Sandals Montego Bay a little before lunchtime. There was a resort tour scheduled for 1:30 pm, so after checking in and a little confusion about the tour, we went to grab lunch. We returned to the Concierge office after eating and met up with around twenty other agents for the resort tour. I will not bore you with the details of the tour, but we saw the resort from one end to the other. The restaurants, the room buildings, the bars, the beach, the wedding chapel, etc., we saw it all.
Not your same old MoBay
For those of you that have been lucky enough to experience Sandals MoBay, as everyone refers to it, if you have not been there in a few years, you would not recognize it. The resort recently underwent a face lift and has been remodeled and enhanced. If you have been there before and have not been in a while, I suggest that you take a trip back and experience it again. Many of the resorts are undergoing revitalizing projects now and even Sandals Royal Caribbean had a building that is now totally remodeled. It was under construction while we were there on Day 5 of our trip.
For my next post, I will talk about Day 5 and the Royal Caribbean property.