Sandals and Beaches – Day 3. Our third day in Jamaica started in Negril and we made the slightly over an hour drive to Sandals South Coast. This Resort is in Whitehouse, Jamaica on the Southwest side of the island.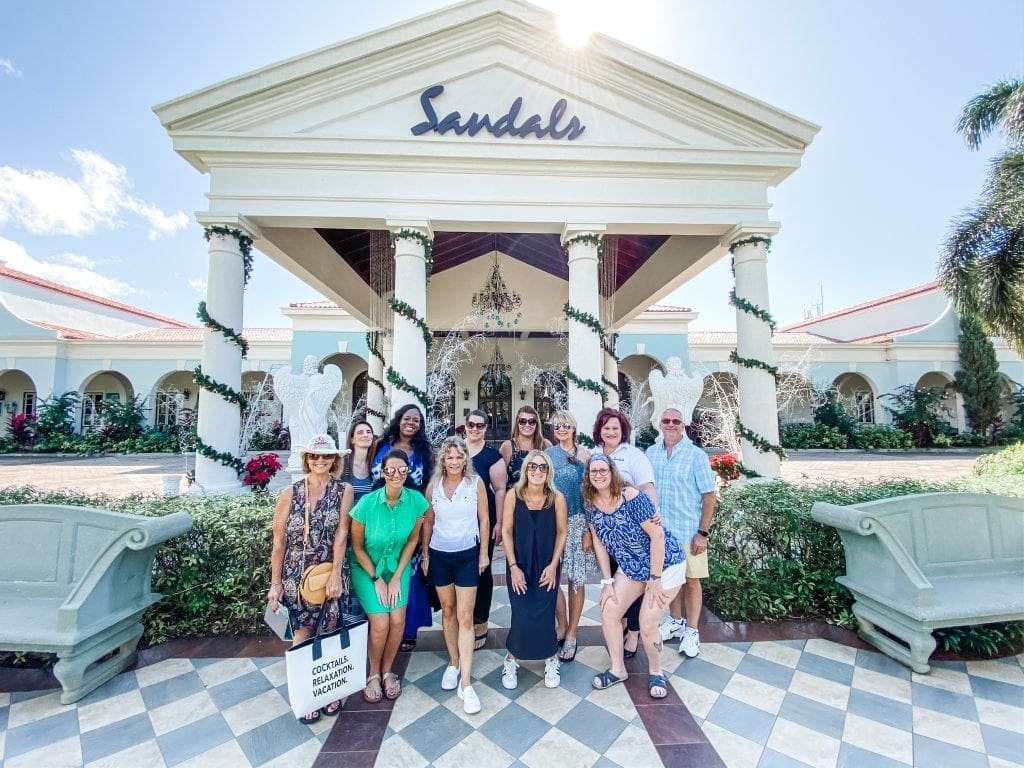 The Sandals Grand Entrance
Upon arriving at the resort, my first thought was, this is grand! The entrance was majestic and walking into the welcome area was awe inspiring. When you enter you get the feeling that you have stepped up in the world. As with all of the other resorts, we were welcomed with cool, lemon infused hand towels. They feel and smell wonderful!
The Courtyard
After meeting with the Sales manager that would be conducting our tour, we walked out of the back door of the welcome area and into the courtyard of the resort. WOW! That is what I heard in my head. This resort had an over the top feel when looking at the design and architecture in the resort. Surprisingly, it has about the same price point as Sandals or Beaches in Negril, it only feels more expensive. Another thing I just remembered while writing, the pictures in these posts were taken at resorts that were over 95% booked. South Coast was at 97% capacity this day.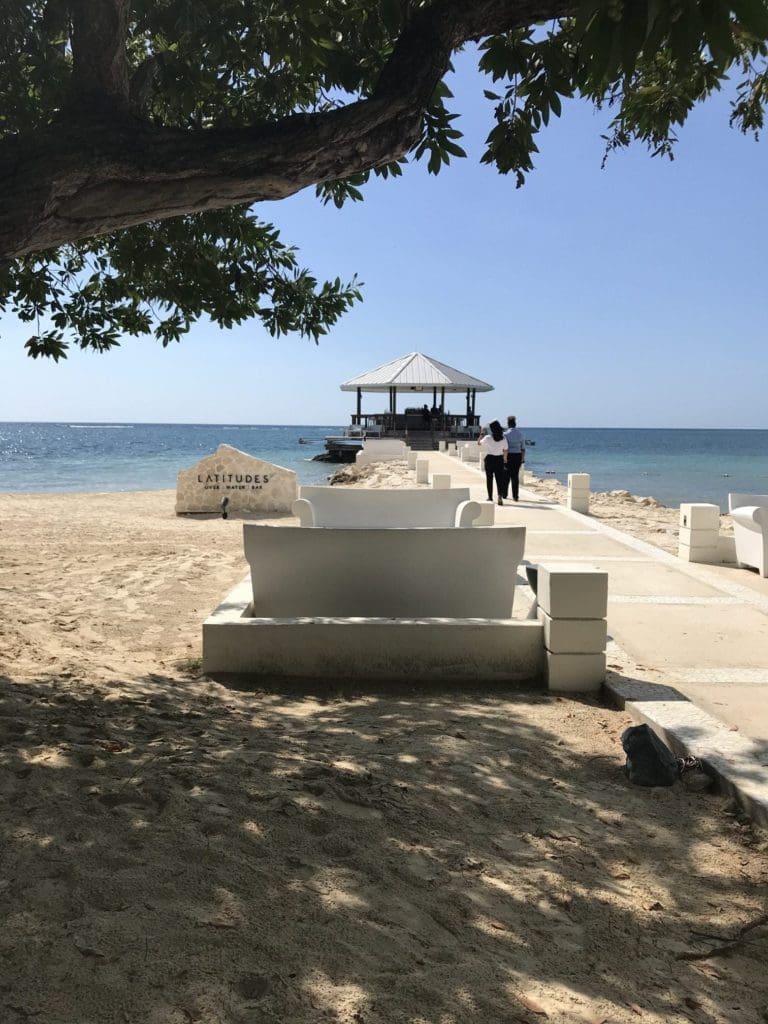 Sandals South Coast Resort
OK, I am so far behind on posts that I am going to get lazy and cut this one short. I still have loads of pictures from the room inspections. We did get to see one of the bungalows. It would be a once in a lifetime experience to stay in one, but they are always fully booked, a year out. I still have two more resorts to cover, and it has been almost 2 months since the trip. This was by far the nicest resort we saw in terms of ambience. Very opulent and it had a ritzy feel.
Sandals and Beaches – Day 3
We are only halfway through the trip. I will write more this week! If there is something that you have seen in the posts or if you have any questions, please feel free to reach out to us.