Porto is Portugal's second-largest city. Situated on the Douro river, Porto is split in two much like other cities in Europe like Budapest. One side of the river is shown in the photo below. The banks are lined with colorfully painted buildings. On the other side of the river lies Vila Nova de Gaia and the hub of the port wine industry in Portugal.
Porto has a charm and beauty that is overshadowed by the more popular Lisbon. The historical and cultural center known as Cais de Ribeira is the industrial and commercial hub of the city and is a UNESCO World Heritage Site. Porto is for food and wine lovers alike. While here take part in Portuguese gastronomy and wine.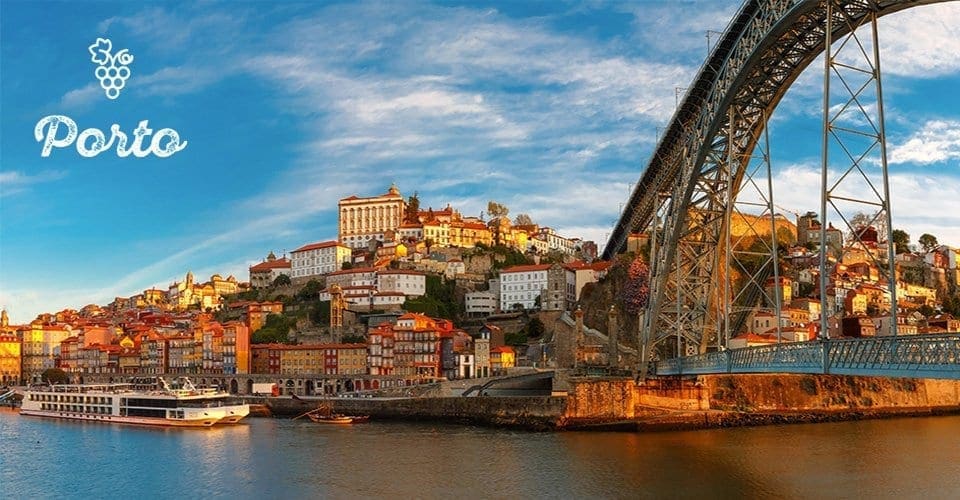 Things To Do While in Porto
Things that you will want to do while you are in Porto is stroll the cities Ribeira neighborhood. Known as Cais de Ribeira, this is the riverfront area, and it is filled with restaurants, cafes, and bars. Wine sipping and people watching is a great way to spend the afternoon while listening to street musicians.

Take a ride on the Funicular Dos Guindais which will take you up and down the steep cliff between the Bolhao Market above and the Ribeira below. Shop the Bolhao Market and visit the Crystal Palace Gardens before taking the ride down the cliff.

Make it a point to visit the Douro Valley. Seeing the Douro Valley should be at the top of the list while in the region. It is one and one half to two-hour drive East of the city. There are day trips that can be taken.

Climb the 225 steps of Clerigos Tower to see the spectacular 360-degree view of the city. It has been a National Monument since 1910. The building houses a bell tower, church, and a museum.
Things to Eat While in Porto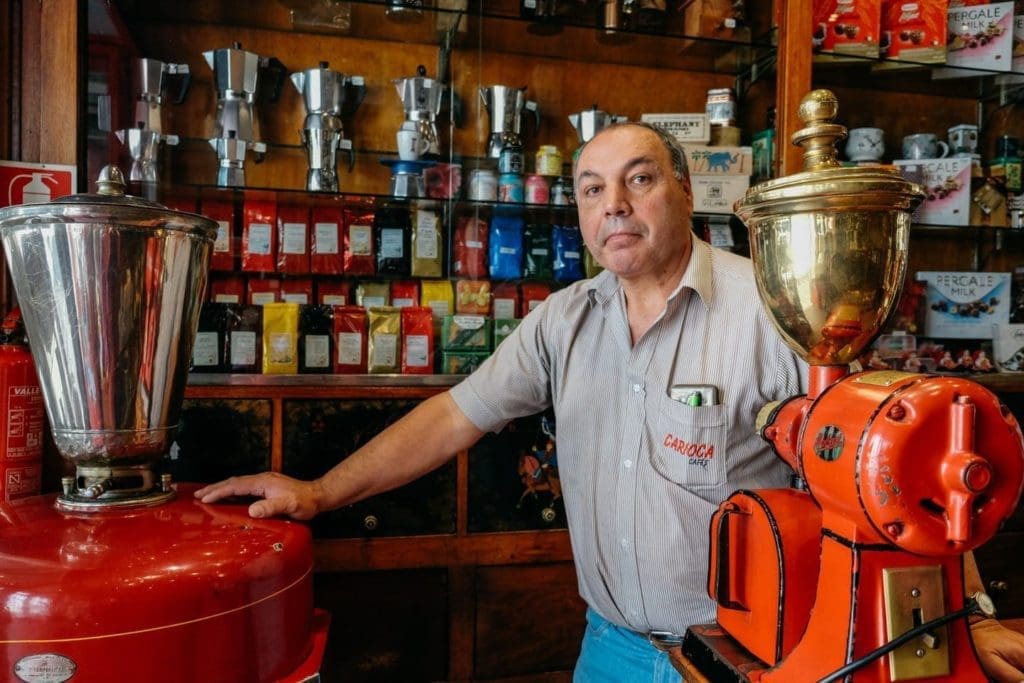 Espresso
The Portuguese love their coffee! Several times a day they sip their cafe but do not expect to "Starbucks" your order while you are in Portugal.
Click on a dish for a picture and more information
Queijo da Serra da Estrela

Queijo da Serra da Estrela

This is a runny sheep's milk cheese. There is an art to eating it! First you unwrap the cloth from the cheese. Then, carefully slice the cheese at the side and allow it to flow from the center. When you've had enough, replace the heel of the rind and wrap it back up with the cloth.
Francesinha

Francesinha

While in Porto, try this is a hearty ham and steak sandwich topped with cheese and then baked. While piping hot out of the oven it is doused with a seasoned beer-based sauce and then crowned with a fried egg. It is likened to a Portuguese Croque monsieur, but it is more like a Welsh rarebit.
Sandes de Pernill

Sandes de Pernill

While the francesinha might be Porto's most famous local dish, this slow-roasted pork loin sandwich is a favorite, as served at a Casa Guedes in the downtown area.
Aletria

Aletria

Much like rice pudding, this dish is made with angel hair pasta. It is a traditional Christmas dish in northern Portugal. It is easily found year-round. If you enjoy lemon and cinnamon, this dish is for you!
Bacalhau

Bacalhau cod fritters

The Portuguese love dried and salted cod whether in croquettes, or cooked with rice, potatoes, tomatoes or peppers. You should try them all. Fresh cod is called bacalhau fresco.
Pasteis de Nata

Pasteis de Nata

For those that have a sweet tooth, these are Portuguese Custard Tarts. While at the Bolhao Market, listen for the bell ringing in your ear. Small custard-filled Puff pastries, made according to a five hundred year-old recipe, are put out for sale warm and delicious at bakery Manteigaria. This tradition goes back to when Portugal's covenants and monasteries went through a ridiculous amount of egg whites to keep clothes starched. They needed an outlet for all the leftover yokes and many delicious cakes and pastries were born.

Click the link below for a recipe

https://leitesculinaria.com/7759/recipes-pasteis-de-nata.html
#porto #portugal #follow #europe #rivercruise
Follow Our Blog
By clicking subscribe, you agree to share your email address with the site owner and Mailchimp to receive marketing, updates, and other emails from the site owner. Use the unsubscribe link in those emails to opt-out at any time.