Manchester is a wonderfully vibrant city in the Northwest part of England. Historically it was the world's first industrial city, beginning with a textile boom about the turn of the 19th century. While there, make it a point to stop in at the Museum of Science and Industry. (Currently closed due to COVID-19)
The Manchester Liverpool Road railway station was the world's first inter-city passenger railway station and the oldest remaining railway station. The city embraced its history and there are some fascinating museums if you have time.
A Great Place to Fly In
Manchester has an international airport and often flights are cheaper than the busier London airport about a 4-hour train ride away.
We suggest a few days in the city as not only is there plenty to see and do, but it is also a great home base for a trip into Wales and the surrounding countryside.
John Rylands Library or the Manchester University Library is a sight to see, think Hogwarts. It was founded by Enriqueta Rylands in memory of her husband John Rylands. The library became part of The University of Manchester in 1972 and currently holds the Special Collections of The University of Manchester Library. It is a real treat if you like history, books, and Architecture. Look for the Medieval collection tucked away in glass cabinets. Recipe books of poison to torture and other medieval rarities will leave you speechless.
The city is a shopping hub as well, with fabulous shopping centers all around town. The outdoor Market street district in Manchester is fun as well and bustling daily with people looking for great buys.
If you are into football (soccer), then heading over to Manchester United's home stadium is a must. They give tours of the stadium, and they have a great store. The stadium is huge and the rowdy fans that come to savor everything football will be sure to entertain you.
Some Sights to See in Manchester
A few buildings to marvel at are the Town hall. It houses some historic murals inside a stained-glass corridor. The library has a special collection of medieval books.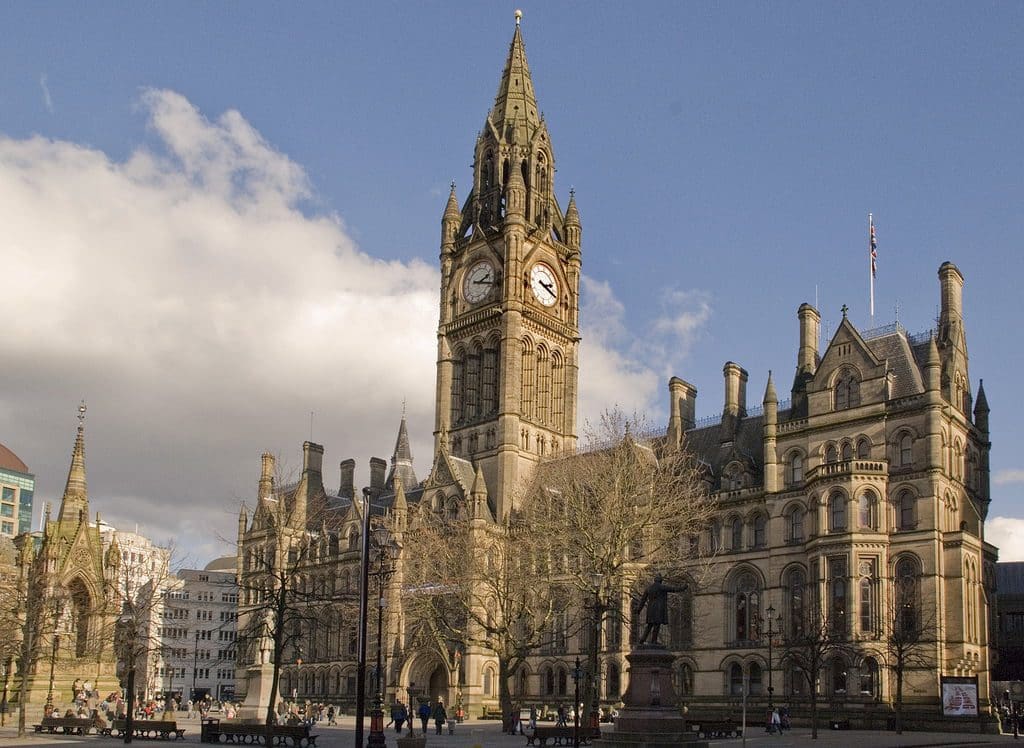 The Cathedral was built in 700AD and has been restored to its former glory after the Blitz blew out its stained-glass windows.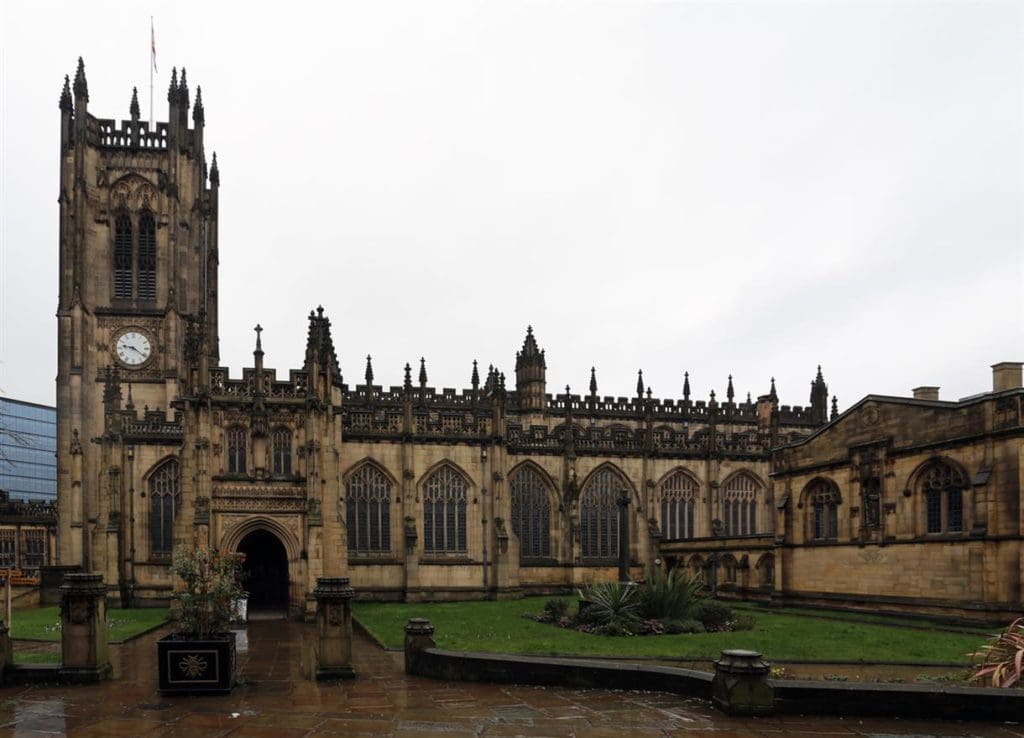 The city has thirty-six miles of canals built-in 1894, which helped tremendously in the textile boom. Most of it is decorated with shops and restaurants. You will see many houseboats and can even take a tour of the city.
When it comes to food, Manchester has carved itself out. There is a heavy Indian influence and some of the best curries outside of India. Another thing to partake in is the Manchester Sharing Boards. Loaded with all types of meat and starches. You will be able to indulge in some of England's and Manchester's signature meals while trying a bit of everything.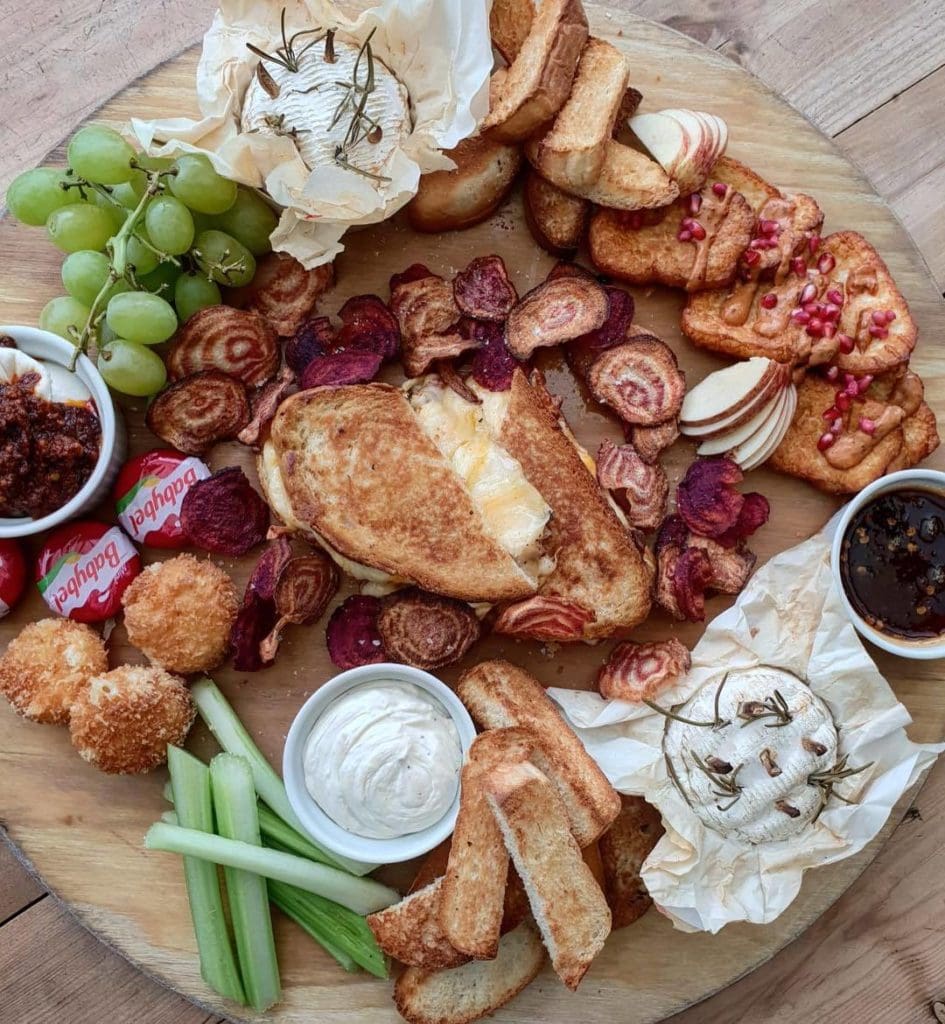 We loved our time in Manchester and will go again if given the opportunity. Are you ready to plan a trip there? Make it part of your Scotland, Wales, British Countryside trip. We can help! Let us know when you are ready.
Follow Our Blog
By clicking subscribe, you agree to share your email address with the site owner and Mailchimp to receive marketing, updates, and other emails from the site owner. Use the unsubscribe link in those emails to opt-out at any time.