Maastricht in the Netherlands
Maastricht is a city and a municipality in the southern tip of the Netherlands. It is the capital and largest city of the province of Limburg. Maastricht is located on both sides of the Meuse (Dutch: Maas) river, at the point where the Jeker joins it. It is adjacent to the border with Belgium. The best time to visit is in July and it is best suited for those that have an appreciation for Museums, Architecture, Landmarks, and the Arts.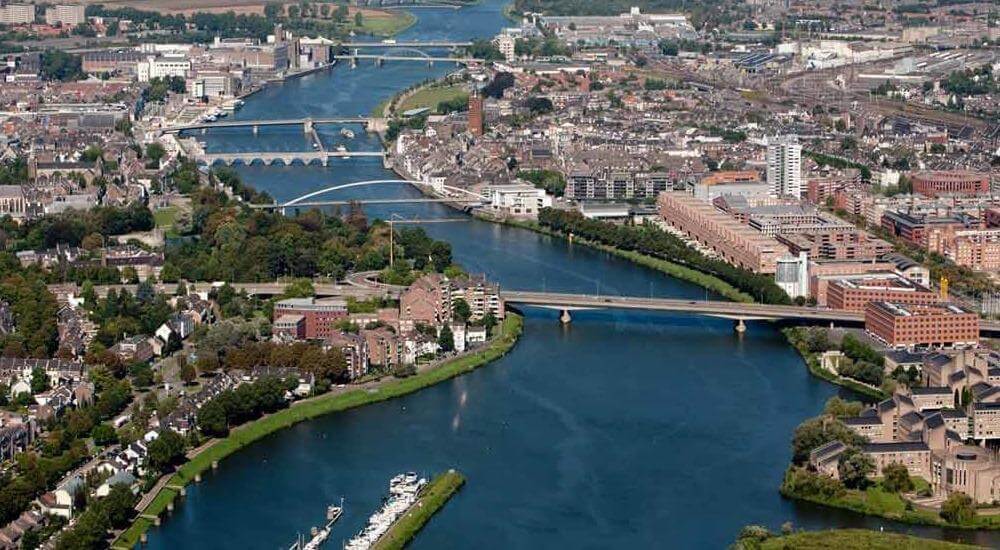 It is a university city and is distinguished by its medieval-era architecture and vibrant cultural scene. In its cobbled old town, is the Gothic-style church Sint Janskerk, and the Romanesque Basilica of St. Servatius houses a significant collection of religious art. On the banks of the Maas River, bisecting the city lies a futuristic-looking Bonnefanten art museum.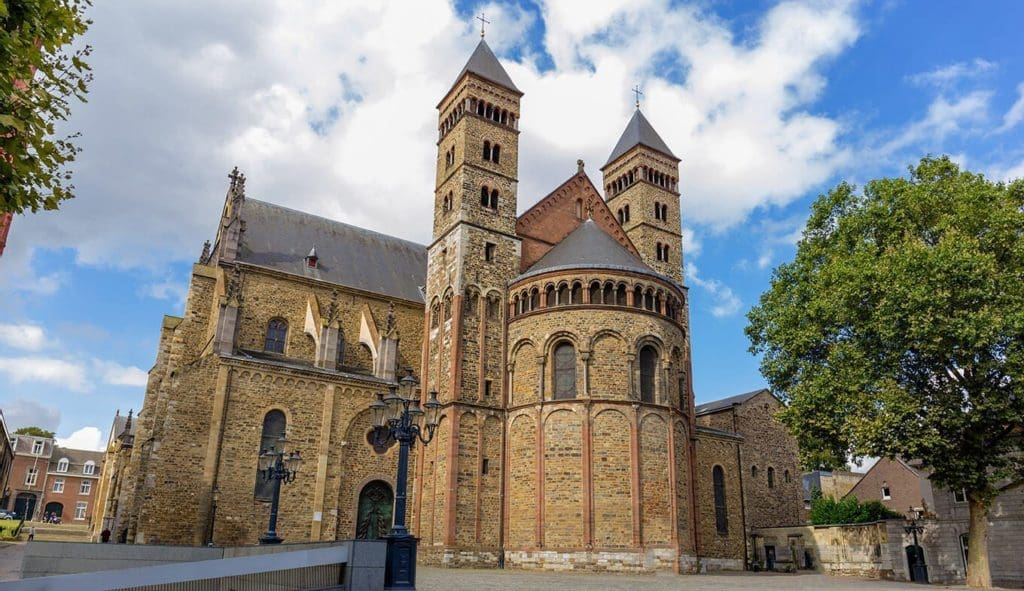 Maastricht developed from a Roman settlement (Trajectum ad Mosam) to a medieval religious center. In the 16th century, it became a garrison town, and in the 19th century an early industrial city. Today, the city is a thriving cultural and regional hub. It became well known through the Maastricht Treaty and as the birthplace of the euro.
Maastricht has 1677 national heritage buildings, the second-highest number in the Netherlands, after Amsterdam. The city is visited by tourists for shopping and recreation and has a large international student population.
Maastricht is part of the Meuse-Rhine Euroregion, which includes the nearby German and Belgian cities of Aachen, Eupen, Hasselt, Liege, and Tongeren. The Meuse-Rhine Euroregion is a metropolis with a population of about 3.9 million with several international universities.
What to See and Do in Maastricht
There are many things to do and see while you are in Maastricht. It does not matter if you are just there to explore and experience the culture, which is different from Amsterdam, or you are a history or art buff that is looking to experience the city from a higher perspective.
Usually, we post pictures with all of the things that we talk about, but the list here is definitely too large to include all of the pictures. Instead, we will be putting together a list and we will include a gallery of photos for some of the sites that are listed.
The things that we feel are worthy of seeing (in no particular order) are: Maastricht Underground, Fort Sint Pieter, Basilica of St. Servatius, Market Square, Bonnefanten Museum, Saint Servaasbridge, Sint Janskerk, City Park, Brewery Bosch, City Hall and the Natural History Museum.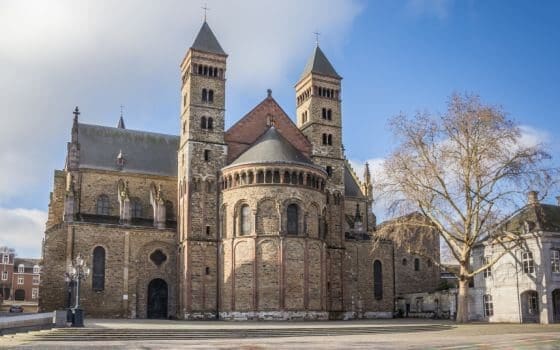 This is by no means an exhaustive list, but it comes from someone that is interested in history and food!
Must Have Foods in Maastricht
Zuurvlees
A food only found in the Limburg region of Netherlands (South, like Maastricht), Zuurvlees is a dish made of horse meat. Sometimes, beef steak or rabbit meat is used instead. As the meat is marinated in vinegar, it brings a more acidic flavor to the dish. This is a food typically eaten in winter, with fries or mash potatoes.
Knien In 'T Zoer'
The name of this dish is in the Limburg dialect. It's called Kronijn in het zuur in Dutch, or Sour/Acid Rabbit in English. Rabbit leg is seasoned with salt and pepper, then cooked in butter and spices. Then it is simmered with more ingredients till thick and cooked. Served with mash potatoes and bacon or sausages, it is a great meal to try in Limburg!
Limburgse Vlaai
Probably the most popular of all food in Limburg, this is the Limburg pie. It is so popular that you can find them everywhere in the Netherlands, in most Hema, Albert Heijn, and large bakeries. The pies are usually 27-30 cm in diameter, with fruity flavors like cherry, apricot, strawberries, and plums. Instead of cakes, the people in Limburg eat Vlaai for birthdays and events. Celebrate your birthday with Vlaai when you are in Maastricht! They also pair well with unsweetened tea.
Hutspot
Potatoes mashed with other vegetables is a typical Dutch dish. Sometimes it's with carrots, sometimes with broccoli, to give the different color. It is then eaten with sausages, or just like that, as a main dish. This is like those typical Dutch dishes. However, there is a story behind it. Hutspot was "founded" in Leiden. A poor little boy was roaming around the city as the Spanish fled the city. There, he found a pot cooking, with a mixture of vegetables and meat. Since then, October 3 is the "Eat Hutspot" day, to celebrate the liberation from the Spanish army. Remember to eat them on October 3 if you are in Maastricht!
Snert: Pea soup
Pea soup is a very interesting food. It is not 100% Dutch because it is also a traditional German food (Rhineland). Pea soup is eaten in winter. It is made from peas (duh) and cooked in a stew. It becomes thick and creamy and usually eaten over several days. It is like porridge than clear soup. Sometimes, people put sausages inside! It is typically eaten with bread.
Are you ready to start planning a trip to the Netherlands or another destination somewhere in the world? Click on the button below and send us a message to get started planning today.
Follow Our Blog
By clicking subscribe, you agree to share your email address with the site owner and Mailchimp to receive marketing, updates, and other emails from the site owner. Use the unsubscribe link in those emails to opt-out at any time.