Pillsbury has nothing on these croissants
Butter doesn't count when it's in a croissant, right? Okay maybe not. But you should still visit a bakery every day you are in France. From fresh croissants for breakfast to macaroons for dessert, there is something so perfectly soothing about poking around local bakeries throughout the country. And they're everywhere!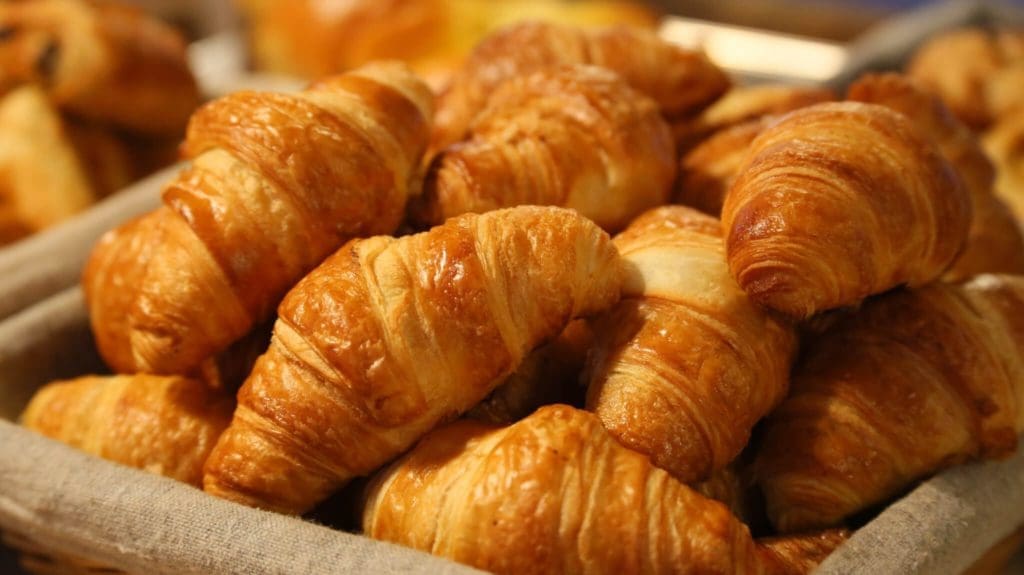 Pain au chocolat
For those that like chocolate or have a sweet tooth, Pain au chocolat is what I call, a chocolate croissant. Of course, my wife says, there is no such thing!
Seriously though, Pain au chocolat, also known as chocolatine in the south-west part of France and in Quebec, is a type of viennoiserie sweet roll consisting of a cuboid-shaped piece of yeast-leavened laminated dough, similar in texture to a puff pastry, with one or two pieces of dark chocolate in the center.
A Simple

Recipe

by Martha Stewart
Ingredients
1 recipe Croissant Dough
All-purpose flour, for work surface
1 large egg
1 cup plus 2 tablespoons plus 2 teaspoons chopped semisweet chocolate
What city is calling you? Paris? Nice? Lyon? We will be escorting a group this fall, November 4 – 11, 2021 to France for a river cruise on the Seine. You would have the opportunity to try these delicious little morsels while we are there. Trust me, it would be worth it!
Call, text or email us today to talk about your France adventure! Whether it is aboard a longship on a river or on land by bus, car, or train, we can help you put together an unforgettable trip.
#frenchbakery #croissant
Follow Our Blog
By clicking subscribe, you agree to share your email address with the site owner and Mailchimp to receive marketing, updates, and other emails from the site owner. Use the unsubscribe link in those emails to opt-out at any time.