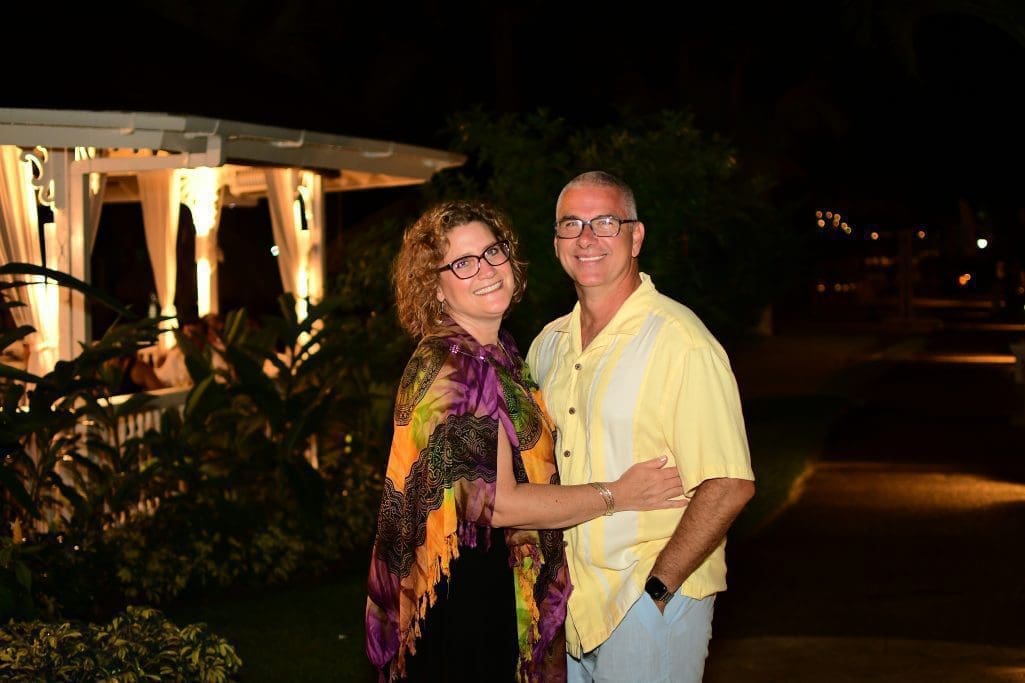 Jamaica – The Best Beaches in the Caribbean
We have just returned from a week in Jamaica. The week started out as a work trip with a group of travel agents to Beaches Resort by Sandals in Ocho Rios. (Beaches is the family resort brand that is owned by Sandals.) While we were in Ocho Rios, we stayed at the Beaches Resort for 3 nights. We also were able to tour Sandals Ocho Rios and Sandals Royal Plantation resorts.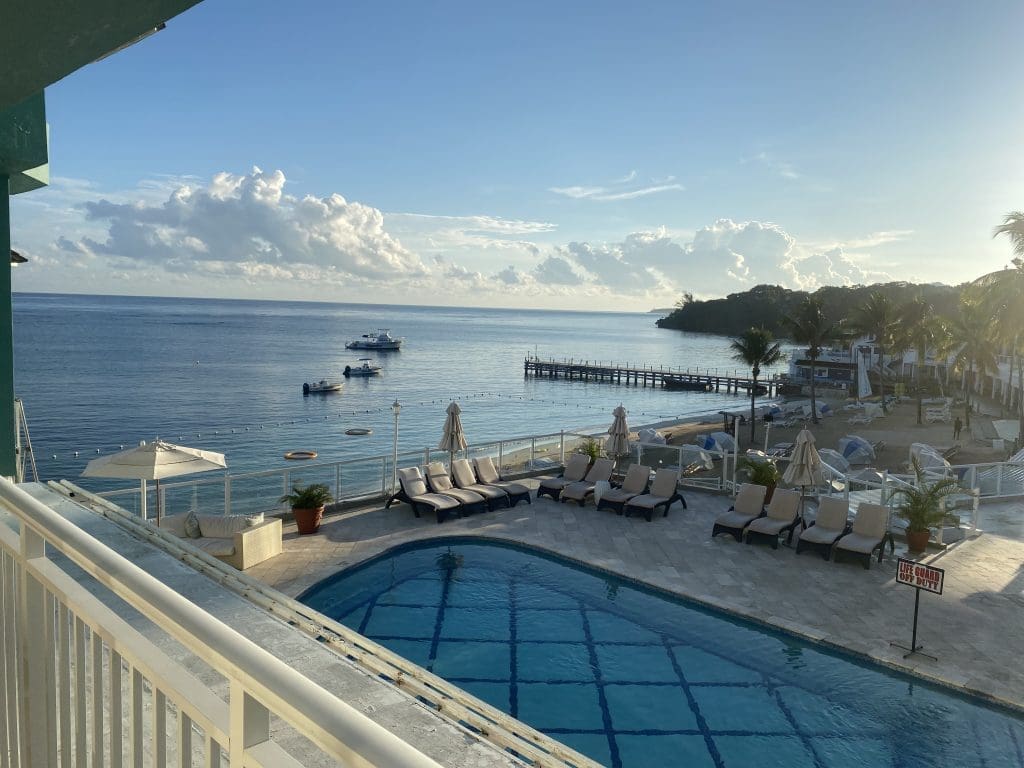 We also were able to meet the golf pro and tour the Sandals Golf and Country Club in Ocho Rios, so the first part of the week was busy and a blur. This trip was a right of passage for us, because we have now seen every single property (For Sandals and Beaches) in Jamaica. There will be 3 more resorts coming online in the next 2 years. That will be our excuse to go back!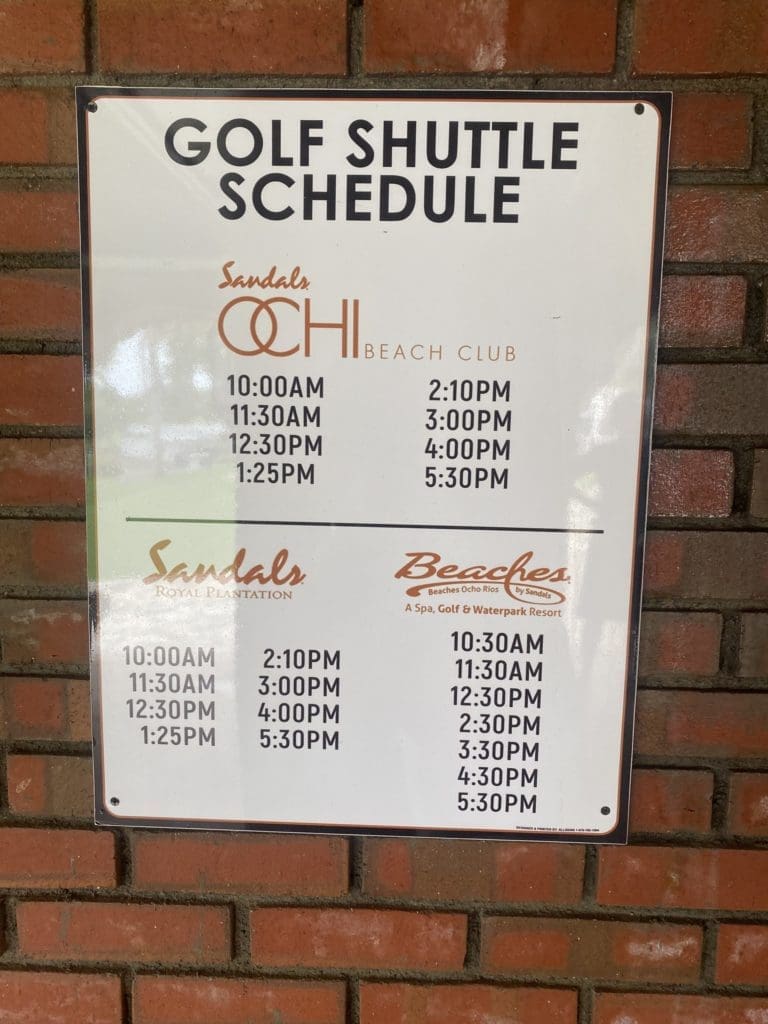 One of the biggest takeaways from the Ocho Rios end of the island, is that there are a lot of elevation changes and steps at these resorts. Clients to these resorts will need to be more mobile and agile than with some of the other resorts. That is not to say that it is not for everyone, because there is transportation around Sandals Ocho Rios, just not everywhere.
One major difference is with Sandals Royal Plantation. This resort is a very small, 74 suite, all Butler service boutique resort. There is high tea at 4 pm daily and there is a Champagne and Caviar bar for enjoyment. Surprisingly, the rates are better than we expected when we ran some quotes for clients.
Sandals Resort in Negril, Jamaica
The second half of the week, we transferred from one end of the island to the other. In Negril, we were on vacation! (Kind of) We were in a Millionaire Butler Suite at the Sandals resort and we had 3 glorious days of Butler service. Yes, we took one for the team and it was all research. How else would we be able to explain to our clients what Butler service is like without experiencing it firsthand for ourselves.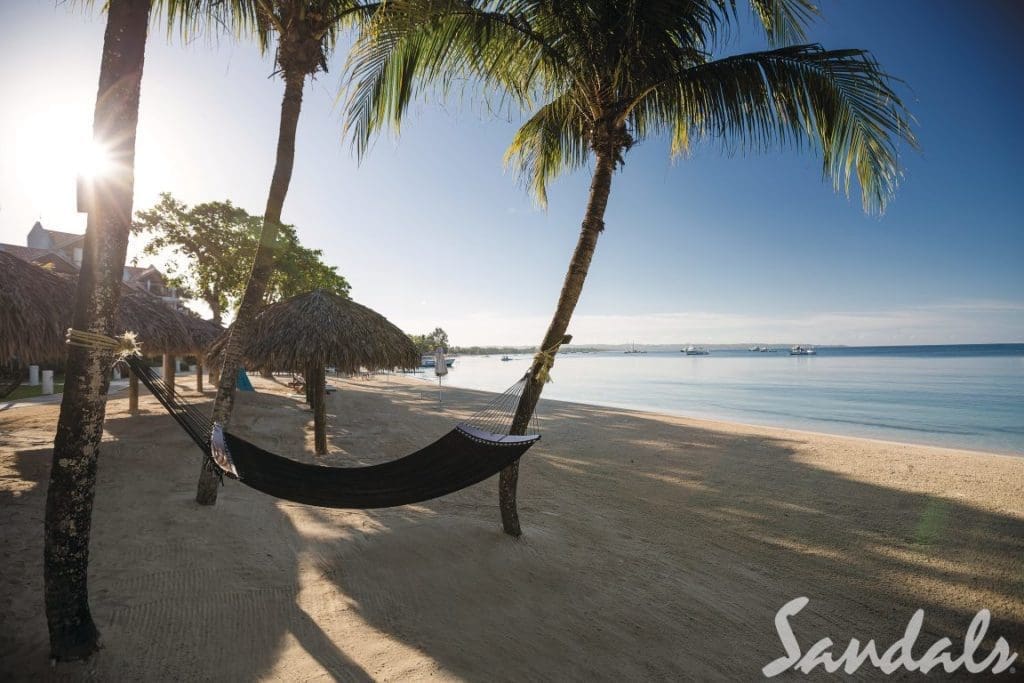 First note about Butler service is you are assigned 2 butlers for your stay. You are also given a cell phone in order to communicate with your Butler team. If you want something… you call your butler. Seriously, anything you want, anytime you want. Second note, you CAN tip your Butlers (Without them getting in trouble) and you will want to. They do a lot in the background for you like showing up with food and a drink wherever you are. It is almost like they have a tracker on you.
Turtle Release
We were fortunate enough to be at Beaches resort on a day when a sea turtle nest was hatching about 5 minutes from the resort. We can not put into words what it was like to have participated in this event. Not only were we able to clean and help release the hatchlings, but the Warden of the beach gave us a 10 minute talk about the turtles and the work that the volunteers are doing to help to protect them in the Caribbean.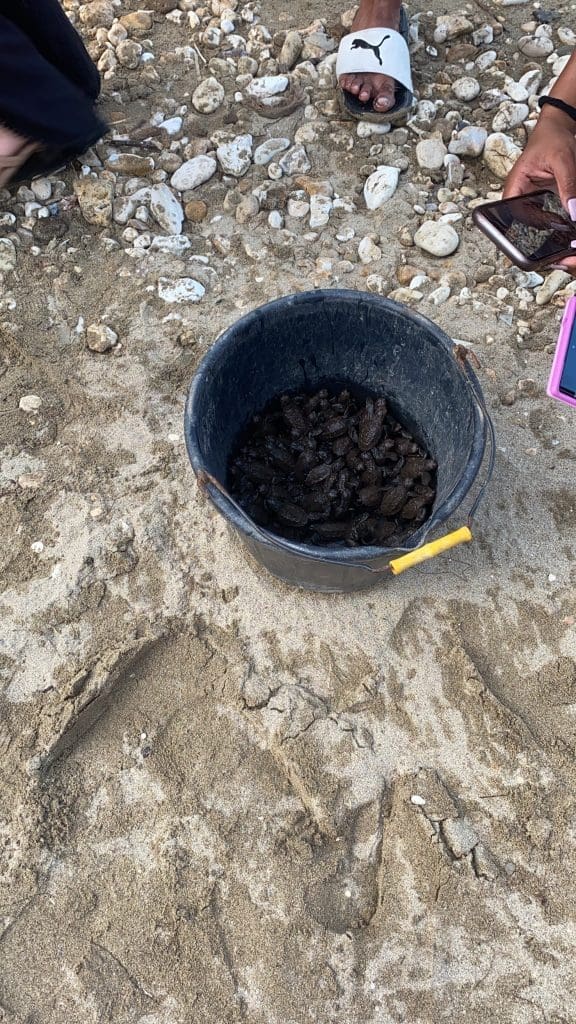 We, as a group, were able to release 102 out of 112 hatchlings that day. The project increases the survival rate from around 1% to 90%. That is fantastic for the endangered sea turtles! This project is run by the Sandals Foundation, which does numerous things to help the island of Jamaica.
A bonus for us, is the ability to reach out to the head Warden of the beach and get updates on coming releases, so if you have ever wanted to join in on one, we can plan a trip for you to Jamaica, with knowledge of an upcoming release. With that said, the best time to go would be from May to January for hatchings. You can follow along on Instagram at @oracabessabayseaturtles
The People of Jamaica
As with our previous trip to the island in 2019, the people of this island country are amazing and friendly. One of the people that we met and we enjoyed talking to the most, was our driver to the airport before our flight home. His name is Bali and he has been working in the tourism industry for 20 years. We had the opportunity to talk to him about the island, its history, tourism in general and other topics.
Currently, he said about 55% of the population works in tourism. It is the major industry of the island. He also said that the tourism industry as a whole, is at around 50% operation from pre-COVID days. The country NEEDS tourists to survive.
We are going to bring this post to an end, but this is by far the end of the story. We learned more fascinating things about Jamaica that we did not know before this trip. We will write another article about the country and the other things we learned in the near future.
In the meantime, if you are looking for a relaxing vacation, in a warm and sunny location, with friendly people and if you want to be able to help in more ways than one, just click the button below and lets talk about your trip to Jamaica!
Follow Our Blog