The Caribbean
Hello, we hope you had some inspiration with "Europe's Underrated Cities on Rivers." For the next sequence, we will be switching gears a bit and heading to the Caribbean. This next short series is Exploring the Caribbean Islands. Until you look at a map, a detailed map, the Caribbean islands tend to either be a mystery or you think you know them because you got off a cruise ship or know someone that got off a cruise ship on one of them.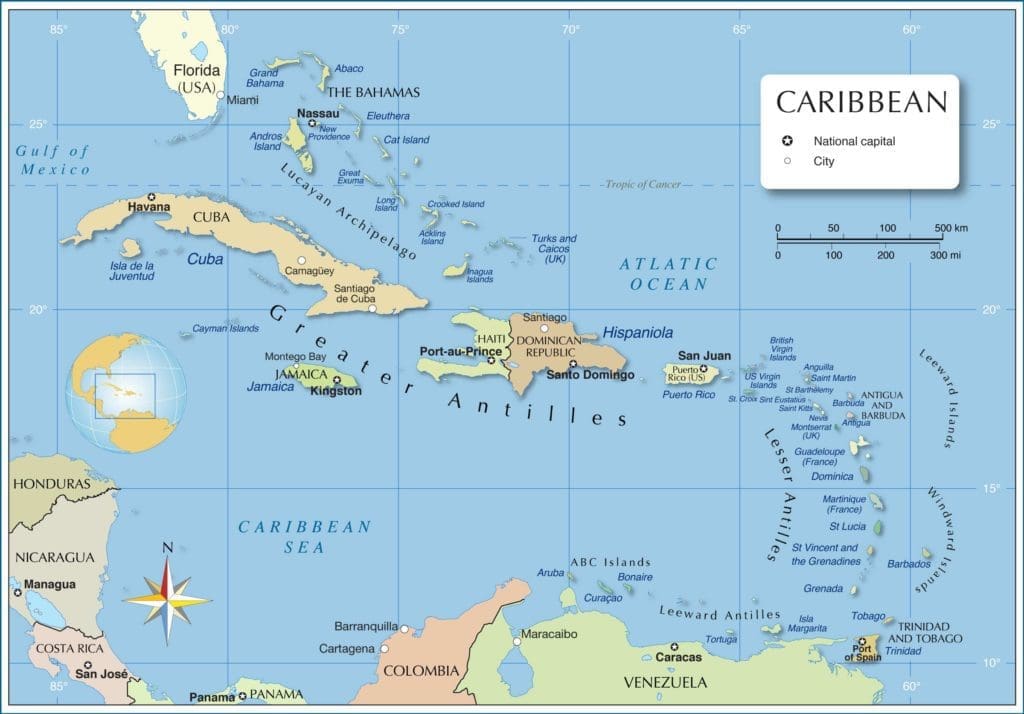 If we summed that up correctly, you are in the right place. Even the most avid of European and world travelers can find the islands fascinating in history, culture, and gastronomy. Whether you want to hike up a dormant volcano, explore a colonialist fort, dive into the deepest of blue holes or relax under a palm tree with a butler at your service, we have your island destination.
The types of resorts and lodging are just as varied. You can spend a week in a private room on the side of a rocky cliff, right over the water's edge. You could be over calm turquoise waters in a luxurious bungalow or villa. If the ocean is great but not really where you love to be, how does a lush rainforest sound? You need time in a place with perfect weather, perfect surroundings, and a place where you can relax and reconnect.
Next week, we will explore the islands that are known for their food and beverages. We will make some recommendations for places to try some of the fare we mention.
Follow Our Blog
By clicking subscribe, you agree to share your email address with the site owner and Mailchimp to receive marketing, updates, and other emails from the site owner. Use the unsubscribe link in those emails to opt-out at any time.