Day 2 in Amsterdam
This post has been a long time in coming! It seems like I have had no time since we got back from vacation with Christmas and work to write more about Amsterdam. While we were on vacation, there was absolutely no time to post, we were too busy enjoying our vacation.
We started off day two early in the morning. We wanted to explore and enjoy more of the city before heading to the airport for our flight to Budapest. We took a different line of the metro to head to another section of the city. Our first stop was the "I Amsterdam" sign in the Rijksmuseum Square. We had heard that they were going to remove it, so we wanted to make sure that we got there. The sign was scheduled to be removed on December 10, 2018, so we made it with just a few days to spare.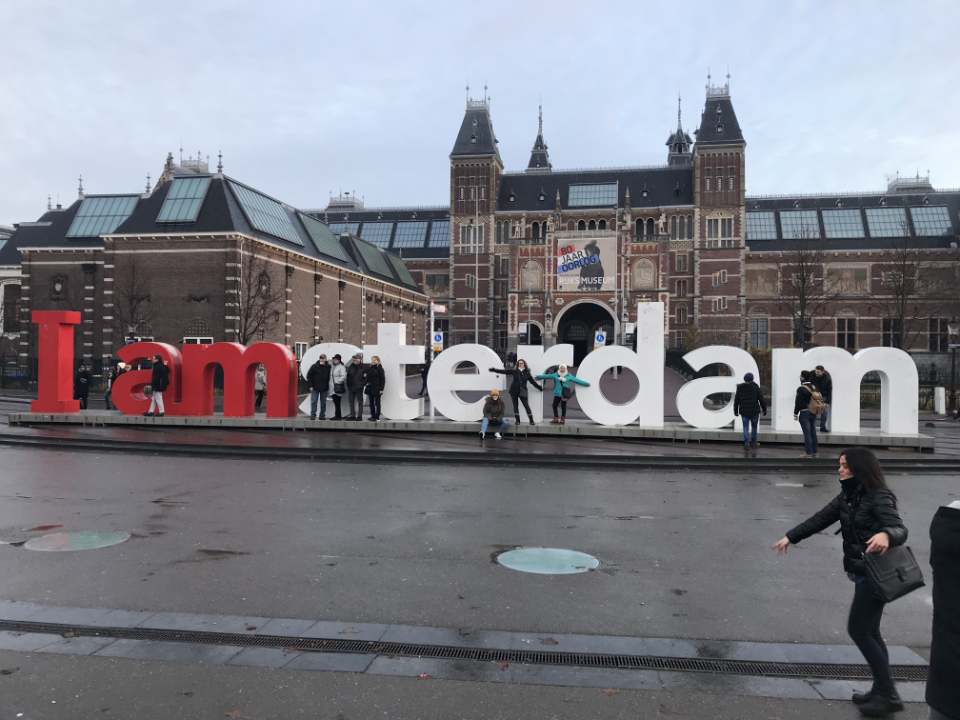 After taking some selfies at the sign, we made our way through the streets and found a little breakfast restaurant along a canal. The sign out front said pancakes and we happen to love pancakes!
When we got inside what we saw was tables filled with people enjoying pancakes. A few people even had a beer with their pancakes. These are not like pancakes in America, they are thin like a crepe, but boy were they good. In the photo below, my pancake was a banana pancake and Jo'El had the bacon pancake. Look at those bananas and bacon!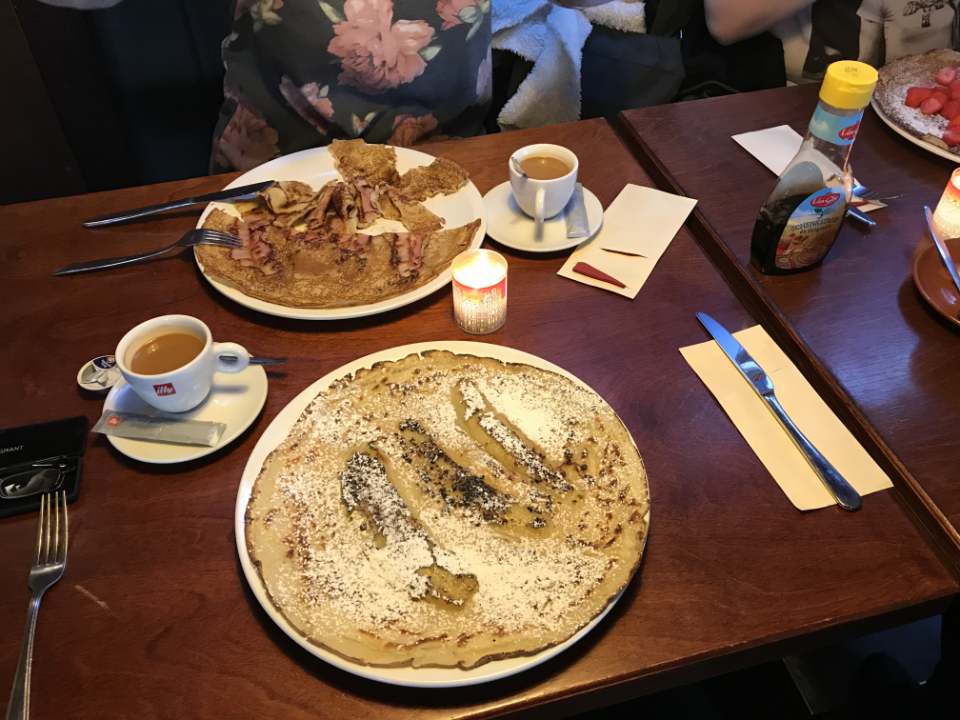 The girls had strawberries and cream, and Nutella. Nutella is all the craze there. Calum met us at the sign, and he joined us for breakfast.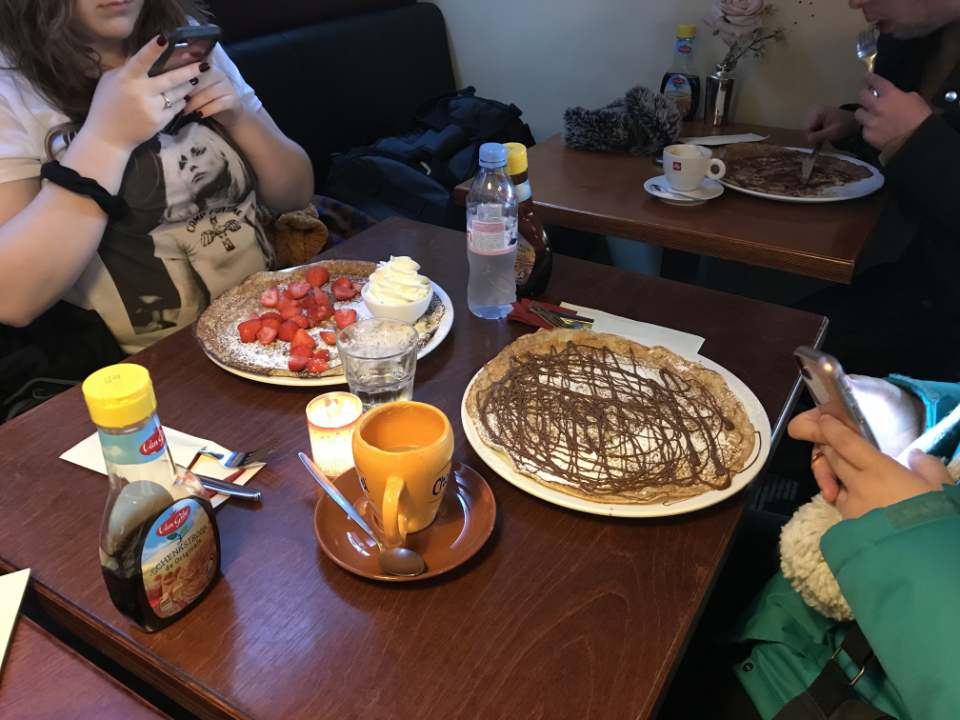 After breakfast we took a walk through a park in the city, very much like Central Park in New York City. It is the largest park in the city, and it was teaming with people running, biking, and walking their pets. It was Vondelpark and it was right across the street from where we had breakfast. In that neighborhood was also the Heineken Experience, but we had a flight to catch. At this point we said our goodbyes to Calum, he was leaving later that day to go back to the UK. We headed back to the hotel to check out and take the Metro to the airport. Did I mention how easy it was to get around in Amsterdam?
I will continue in a few days with our arrival in Budapest and the ship. What an adventure that afternoon and evening was. Until next time, happy travels.
Follow Our Blog
By clicking submit, you agree to share your email address with the site owner and Mailchimp to receive marketing, updates, and other emails from the site owner. Use the unsubscribe link in those emails to opt-out at any time.