Chiang Mai
Chiang Mai is the largest city in Northern Thailand. It is nestled in the misty mountains. It is much quieter than the bustling city of Bangkok, which is some 435 miles south but offers many wonderful places to explore.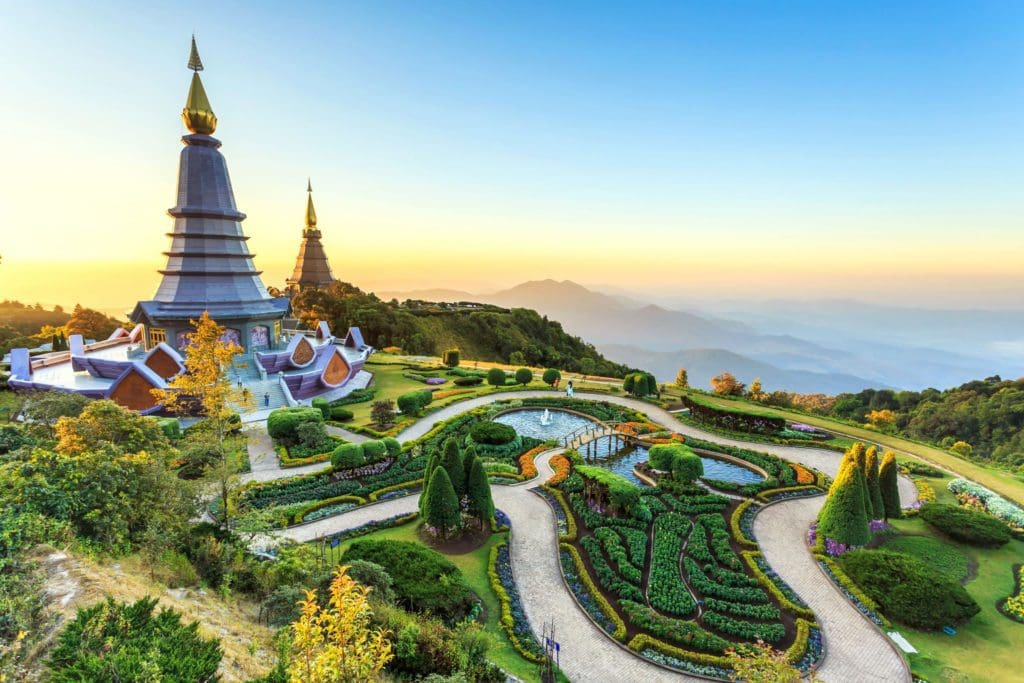 The Old City area still retains some of the walls and moats from its history as a religious and cultural center. It is also home to hundreds of elaborate Buddhist temples. One of these is the fascinating 700-year-old, Wat Phra That Doi Suthep. It is one of the most historically and spiritually significant places in Thailand and is an impressive representation of the Lanna culture. There are dozens more that are just as exceptional.
Many fascinating mountain tribes are in this region and very accessible. Padung Village is the home of the 'Long Neck Karen' ethnic hill-tribe. The women wear brass rings around their necks, wrists, and ankles as part of their culture. You can explore, with respect, the village a little to get a feel of their culture and way of life, and supporting their income by purchasing a few souvenirs (not a requirement though).
Do you enjoy cooking? Then spend an afternoon at one of 5 very popular cooking schools. As an all-weather activity, it seems to be a rite of passage for just about everyone visiting this northern town. Depending on your level of skill, time restraints, and whether you include a market or farm visit, you will find a cooking class in Chiang Mai to suit your particular desires.
After 18:00 Chiang Mai Night Bazaar stands out as a commercial wonderland of shops, hotels, restaurants, and bars. Although only a small area there is plenty to experience, and it's fair to say the Night Bazaar is as hectic as Chiang Mai can become. There are several hundred categories from anything you can think of, including items of knick-knack, do not need but gotta have identification. Quality varies from vendor to vendor but low prices mean you almost always get good value for your money.
Many places in Thailand need our tourism dollars and elephant rescues are no exception. There are many however that fall under the category of a sanctuary but are still exploiting for profit. A place that we plan on taking visitors to in 2023 is Save Elephant Foundation in Chiang Mai. The love for the gentle giant is immediately apparent when you visit. Sangdeaun Lek Chailer, or just "Lek" has won the hearts of thousands of visitors with her devotion and love of the elephants she rescues and cares for.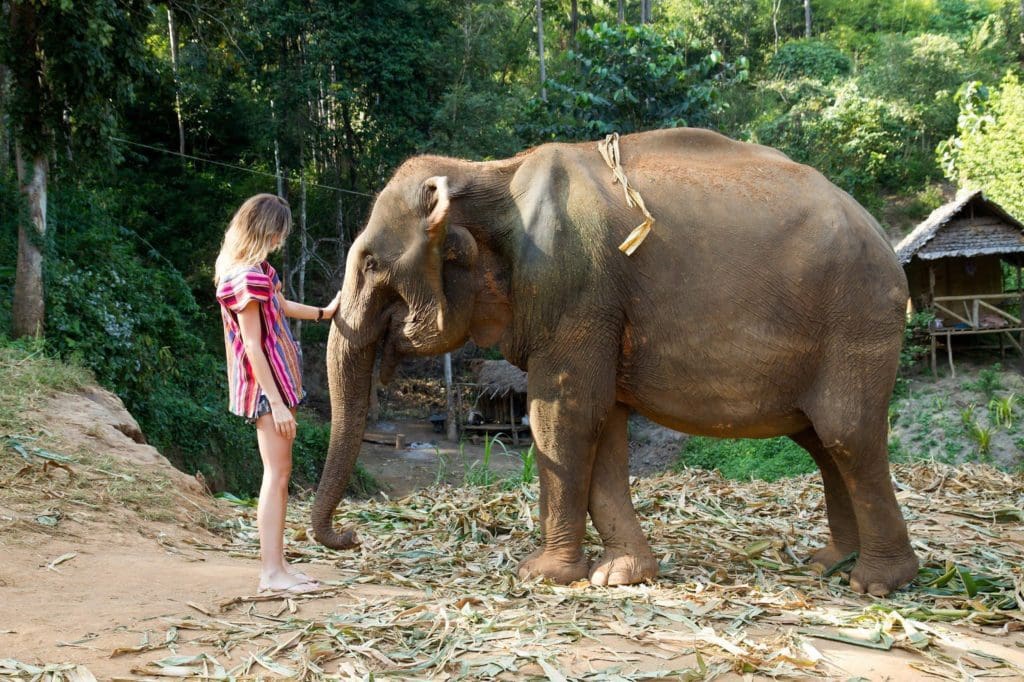 You can learn more about Lek and her Sanctuary here: https://www.saveelephant.org/ to follow all the exciting rescues and get tours of the facility, check out her FB page. https://www.facebook.com/SaveElephantFoundation. You will undoubtedly fall in love with the effort and the lives saved.
There is so much we are missing in this article. We have a family member that has been enticing us with pictures and stories for quite some time from Chiang Mai and other parts of Asia. The year 2020 was supposed to be the year we went there to help us gather information for a group trip. That has been postponed until next year. As long as you keep your eye on our emails, our website, and our Facebook page, you will see the trip evolve. If this is a dream destination for you, let us know, so you will not miss a thing!