Bucharest, Romania is the largest city and capital. It sits in the southern part of the country on the Dambovita River. The city earned the name "Little Paris" in the early 1900s for its wide, tree-lined boulevards, glorious Belle Époque buildings, and a reputation for extravagance. Today, Bucharest is a bustling metropolis that has a heavy influence of its communist past, mixed with the beauty and grandeur of its early art and architecture. Bucharest is experiencing a rebirth from decades of repression.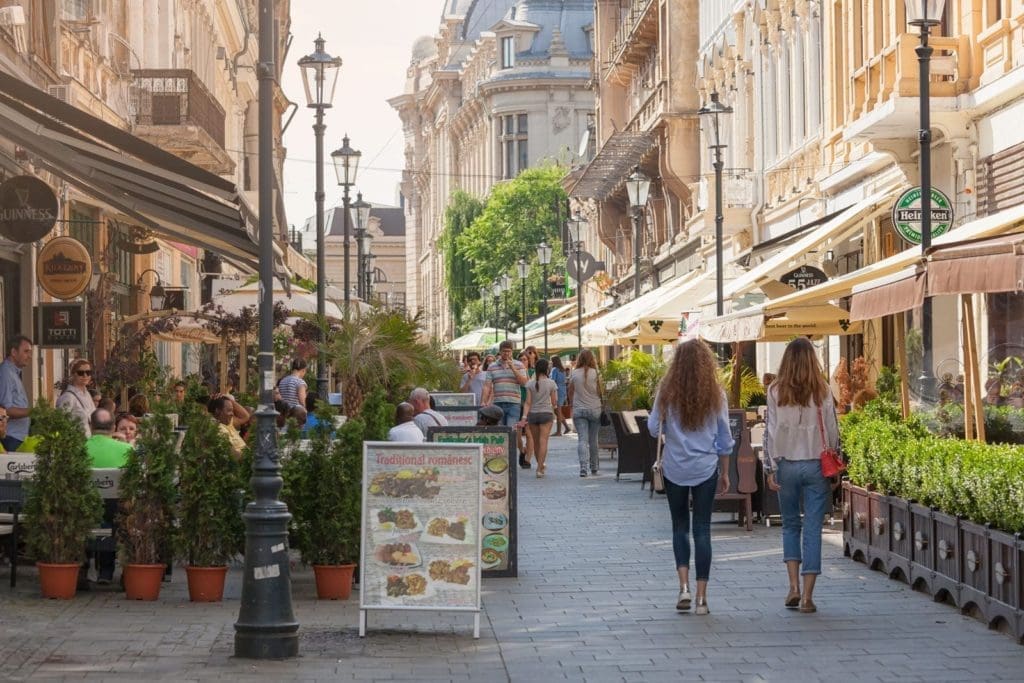 Local Legend in Bucharest, Romania
Romanian legend has it that the city of Bucharest was founded by a shepherd named Bucur, whose name translates into "joy". His flute playing was claimed to have dazzled the people, while his loved wines from nearby vineyards, made him extremely popular with local traders.
Vlad the Impaler (Dracula) stated his claim to Bucharest in 1459. You can visit one of his floating citadels still.
There are so many buildings of interest to visit while in Bucharest, but for the sake of this article we will narrow it down to the must-see areas. When you travel to Romania, the entire country is worth a visit, with its medieval towns and gracious people, not just Transylvania. That is for another article also.
Old Town
At the beginning of the 1400s, most merchants and craftsmen – Romanian, Austrian, Greek, Armenian and Jewish – established their stores and shops in what is now called the Lipscani area, in the center of Old Town. Today, the area is home to art galleries, antique shops, coffeehouses, restaurants, and night-clubs. While walking in the narrow cobblestone streets one can imagine the long-gone shopkeepers outside near their stores, inviting bypassers to buy their merchandise.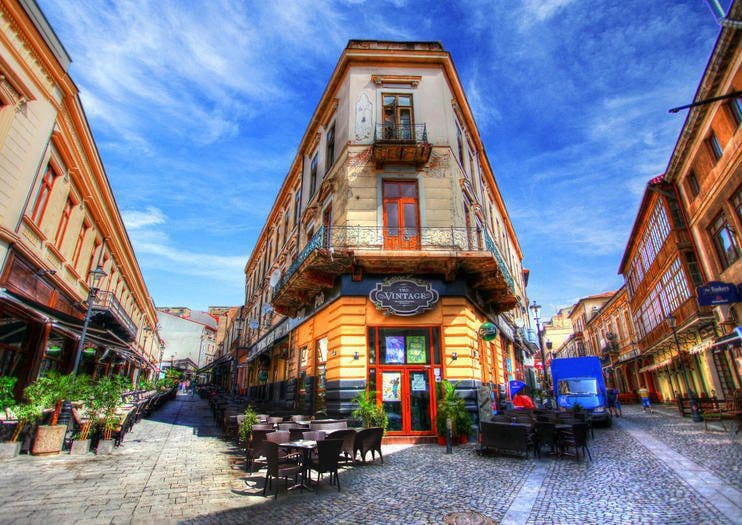 Many streets took on names of the old craft communities and guilds. Blanari (furriers), Covaci (blacksmiths), Gabroveni (knife makers), and Cavafii Vechii (shoe-makers) to mention a few. The mix of nationalities and cultures is reflected in the mishmash of architectural styles, from baroque to neoclassical to art nouveau.
Parliament Palace
Parliament Palace – formerly known as "People's House" ( Casa Poporului ) was built at the special request of Nicolae Ceausescu, leader of Romania's Communist Party
The Palace of Parliament is the world's second-largest office building (floor area) and the third-largest in volume (after Cape Canaveral Space Center in the U.S. and the Great Pyramid in Egypt). It is the world's second-largest administrative building after the U. S. Pentagon.
The crystal chandelier in the Human Rights Hall (Sala Drepturilor Omului) weighs 2.5 tons. Some of the chandeliers have as many as 7,000 light bulbs.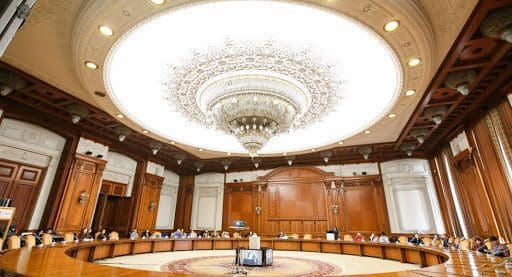 This grandiose building reflects the work of the country's best artisans. All the materials were sourced and made, built, furnished, and decorated in Romania by Romanians.
We highly recommend a hop on hop off bus to get the dozens of sites off your list. We recommend that you immerse yourself into what makes Bucharest so great.
A Must See
Stavropoleos Monastery is a must-see. It is also one of the very few churches in the old town center which survived the Big Fire in 1847, which destroyed a large part of the old city. You should come here in summer and spend some time in the courtyard and you will instantly feel the peace and tranquility surrounding you.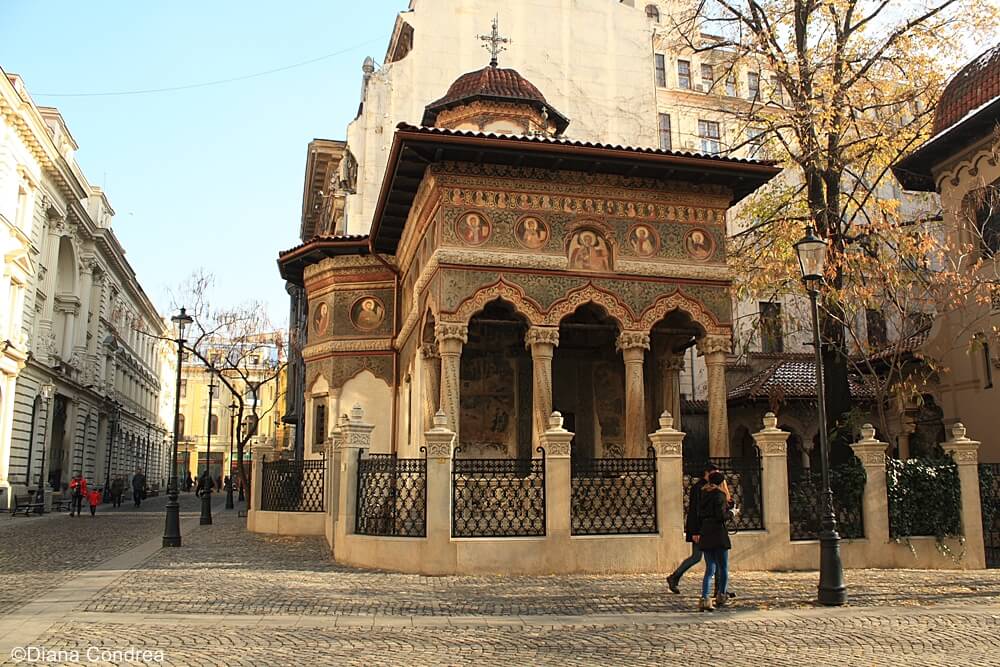 The Museum of the Romain Peasant shows life and describes in detail how peasants used to work, live, dress. The museum provides an excellent picture of their customs, traditions, and lifestyle. The Costume Collection, equally impressive, comprises almost 20,000 traditional folk costumes.
From Spring to Autumn, they hold different open-air exhibitions with hand made products, traditional food, and music. Artisans from all over Romania take part.
The Food
The food scene is a tour in itself and many Foodie tours exist. If one dish would be a must-have in Bucharest it would be the Sarmale or cabbage rolls.
Considered to be the national dish, they are made with minced meat, typically pork, herbs, and rice covered in a cabbage leaf. Expect them to be served with sour cream and polenta. Sometimes during the holidays, you will find them made with vine leaves. Click the image below for the recipe!
A famous dessert is Papanasi. Fried doughnuts, made with cottage cheese and filled with sweet cream and topped with berry jam. I would have included a recipe, but they are not easy to make. It is suggested that you try them at another place if you do not like them the first time.
We hope you are as intrigued as we are with this part of the world. We hope you added this city and country to your bucket list. Amawaterways now has a river cruise to the Black Sea that will be a group trip we will promote. If you would like more information on Bucharest, Romania or would like to start planning a trip there, schedule your free consultation below.
Follow Our Blog
By clicking subscribe, you agree to share your email address with the site owner and Mailchimp to receive marketing, updates, and other emails from the site owner. Use the unsubscribe link in those emails to opt-out at any time.