Bratislava, Slovakia
Bratislava, Slovakia is accessible for Vienna and Budapest. Even though it is the capital city, it is often forgotten. Bratislava is a pretty city, interesting to a history lover, but it could be seen as cozy and comfortable. A place you could spend the day wandering with no real urgency to leave.
The first thing one notices is the castle on the top of a hill overlooking the small walled town. Old Town is a neat place with shops, restaurants, and winding streets. The town is a colorful pallet of pastels, more in the subdued hues. Delicious smells from tiny restaurants linger as you pass all the café tables and people eating, talking and laughing.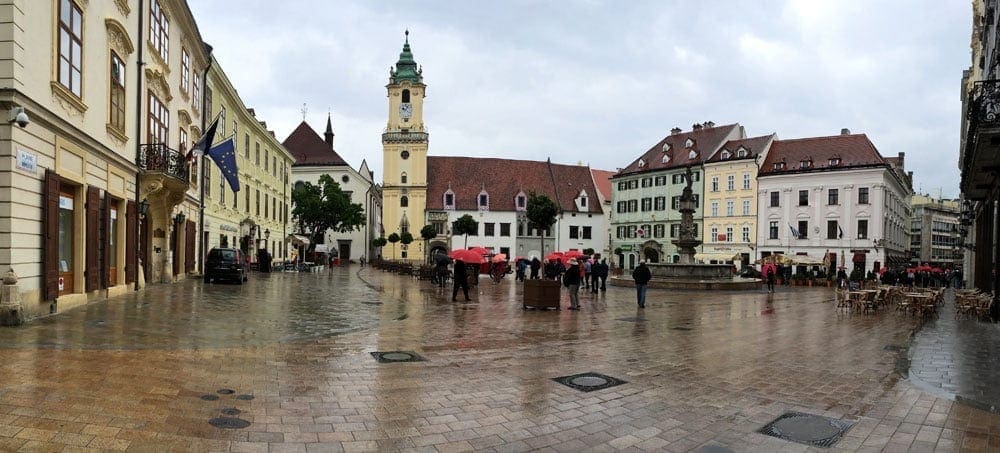 It sits on the Danube, right at the Austrian Border. Like many other Russian occupied cities, you can see the stark contrast in the city itself, with its large concrete buildings and housing complexes that lack personality. It is a good idea to get a tour to take you around and get a lesson in history and culture.
If you are in the area in the summer, you will find fewer crowds and a welcome break from the high traffic tourist areas. As you wander, you may come across some of the quirky statues of Bratislava. Cumil (aka "man at work") is the most popular and can bring a smile to any exhausted tourists face. This guy is not alone, another favorite for a photo opt is Napolean's Army Soldier, this guy is in the main square.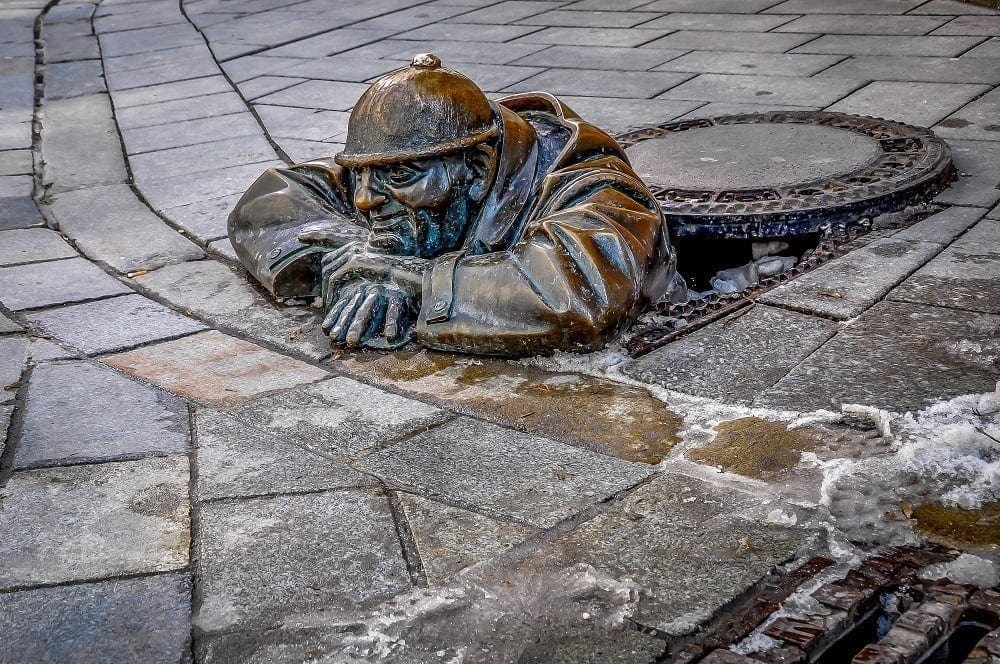 Bratislava has kept and developed a sizable percentage of green areas accessible to the city. Hiking, walking, and biking trails can give you some spectacular views of the city and the landscape, or just read a book or take a nap in one of the many beautiful parks.
If you are here during the holidays, Old Town has a wonderful Christmas market filled with mulled wine creations and lots of sausages and fried food. Make sure you try Zemiakove placky – potato pancakes with flour and garlic fried in oil and the Bryndzove halusky – potato dumplings with sheep cheese and roasted bacon.
https://www.196flavors.com/slovakia-zemiakove-placky-bramborak
There is a big nightlife, where the sleepy town becomes alive in beer halls and outside parties. If that is not your thing, head back over to Old Town where restaurants are still open. Enjoy the romantic terraces, street artists, and street food. With prices 27% less than bigger towns like Vienna, your money will go a lot further and you will be sure to make some great memories.
#slovakia #bratislava #europe #follow #rivercruise
Follow Our Blog
By clicking subscribe, you agree to share your email address with the site owner and Mailchimp to receive marketing, updates, and other emails from the site owner. Use the unsubscribe link in those emails to opt-out at any time.