You'll Want to Add These 13 Adventures to Your Bangkok Travel List
Currently, Jon & Jo'El are planning an escorted trip to Thailand and other parts of Asia in 2022 or 2023. COVID-19 has hampered our plans, so realistically we will be going in 2023. Jo'El has a cousin that spends half of the year in Asia and she has a boyfriend that lives in Bangkok. With that said, we will have local guides to help us show you the lay of the land intimately! We will also have direct access to one of the elephant sanctuary because Jo'El's cousin is friends with one of the owners.
Considered the most popular tourist destination on the planet, Bangkok receives more than twenty million visitors a year. This exciting, vibrant city has more to explore than you could ever imagine. So, to make the trip one that you'll always remember, here are thirteen adventures you must add to the itinerary:
Get a Thai beer at a rooftop bar
Bangkok is full of great clubs, pubs, and rooftop bars. The rooftop bars have some of the most magnificent views of the city, especially at night.
Cruise down the Chao Phraya River
Take a river cruise down the Chao Phraya River for more beautiful views of Bangkok. Night or day, the views are bound to be majestic. Plus, you'll get to see some of the city's historical sites along the way.
Visit the Grand Palace
This impressive palace is a must-see. Not only is it Bangkok's most famous attraction, but it represents over 200 years of royalty.
Wander the streets of Chinatown
In one of the oldest parts of the city lies Chinatown, a lively district with great shopping, restaurants, bars, and entertainment.
Check out the reclining Buddha
Visit Wat Pho to see the reclining Buddha and the most extensive assortment of Buddha statues in the country
Go to a floating market
Floating markets are widespread in Bangkok. Most of the vendors are women, and they sell items such as produce, jewelry, and flowers from their boats.
Head to Soi Cowboy
This less intense red light district isn't any less exciting than the others throughout Bangkok. Enjoy lots of loud music, entertainment, adult beverages, go-go bars, and bright lights.
Try the street food
The street food in Bangkok is some of the best yet most unique cuisines in the world. From fried chicken to fried scorpions, you never know what you will find to snack on.
Go shopping at a mall
Bangkok has some impressive shopping malls, including the Siam Paragon, MBK, and CentralWorld.
Visit the Temple of Dawn
Near the Chao Phraya River, visit Wat Arun. It is one of the most sightly temples in Bangkok.
Go to Ayutthaya Historical Park
Although it is right outside of Bangkok, you absolutely must visit the Ayutthaya Historical Park, given the opportunity. These ruins are kind of a magical secret that doesn't receive many visitors.
Ride a Tuk-Tuk
Tuk-tuks are a fun way to get around the city. The small size of a tuk-tuk makes it possible to avoid traffic jams and get to wherever you need to go in a hurry.
Explore Lumpini Park
Lumpini Park is a great place to unwind a little and also one of the largest city parks in Thailand. With all the crowds and commotion in Bangkok's downtown area, the park is a beautiful green escape.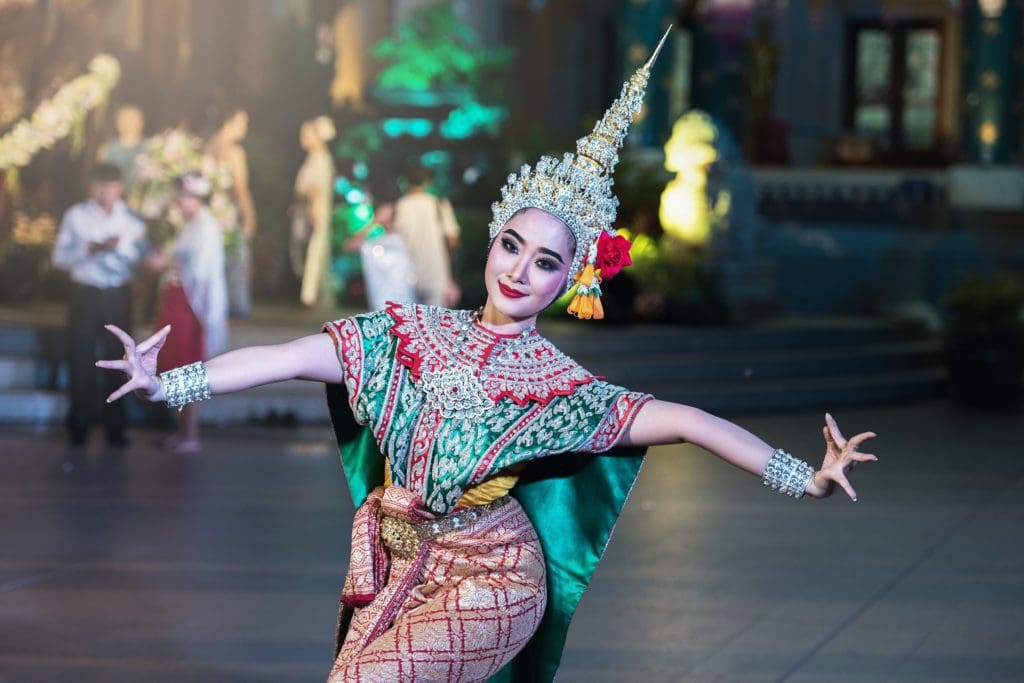 To start planning your trip to Bangkok and filling up that itinerary with some awesome adventures, send over an email with your inquiries and contact information. We look forward to planning your next international vacation!
Follow Our Blog
By clicking subscribe, you agree to share your email address with the site owner and Mailchimp to receive marketing, updates, and other emails from the site owner. Use the unsubscribe link in those emails to opt-out at any time.